---
---
Anastazia Patten is a BABCP accredited Cognitive Behavioural Psychotherapist and EMDR Practitioner with over 14 years experience. As well as her private practice, Anastazia has also worked in Primary Care Mental Health Teams in the NHS (IAPT Services) for 10 years.
Anastazia provides evidence-based psychological therapy to a high standard, working collaboratively with each client to provide them with a personalised treatment plan and 1-2-1 support throughout their journey to recovery. Anastazia abides by the standards of conduct, performance and ethics set out by the BABCP to ensure safe practice for her clients. She works in a professional manner, but her clients find that her encouraging and supportive personality enables them to confide in Anastazia and share their difficulties much more easily.
---
Anastazia's Work Experience
Anastazia has experience of providing therapies for adults, adolescents, children, older adults, couples and families, both on an individual basis and in group settings. Anastazia abides by an ethical code and statutory regulations of practice across all her work.
Thorough Anastazia's work and training she has developed a good understanding of how situations and circumstances from a person's childhood can have a significant impact on their adult life. This can create difficulties with anxiety and/or depression and can sometimes lead people to turn alcohol, drugs or food to cope better with their problems. Some people can lack motivation for everyday tasks and for others, even getting out of bed in the morning can be difficult. Often life may seem unbearable and it becomes easy to avoid everything, but this is only short-lived and many people can go on to live happy and fulfilled lives once they have overcome their difficulties.
Anastazia works with people to help them get a better understanding of why they are thinking and feeling the way they do, and how it is affecting their life. She works with her clients to resolve all current issues reducing anxiety, increasing mood and motivation to get their lives back on track.
---
Anastazia works with the following issues:
Social Anxiety
Health Anxiety
Generalised Anxiety Disorder and Panic Disorder
Obsessive-Compulsive Disorder (OCD)
Depression
Low Self Esteem
Anger
Post-Traumatic Stress Disorder (PTSD)
Eating Disorders
Alcohol and Drug Addiction
Non-Epileptic Attack Disorder (NEAD)
---
Anastazia's Background and Interests
Anastazia's first professional role was as an Assistant Psychologist, before moving into a clinical role as a Volunteer Therapist for Anxiety UK where she delivered both online therapy and 1-2-1 therapy sessions. Anastazia then went on to manage a mental health service as the lead clinician delivering CBT and EMDR to individuals at risk of gang involvement and those with complex needs. She currently works part-time for the NHS and runs her own private therapy practice in Cheshire.
Anastazia has worked with the full spectrum of psychiatric disorders and has a particular interest in psychological trauma, she has extensive experience of working with complex trauma. Anastazia also enjoys working with obsessive-compulsive disorder, severe anxiety disorders, and complex addiction including drugs, alcohol and food.
---
Anastazia's Qualifications and Training:
BSc Psychology (Hons) (The University of Salford)
MSc Applied Psychological Therapies (The University of Salford)
PG Cert CBT (The University of Bolton)
Parts 1-4 Eye Movement Desensitisation and Reprocessing (EMDR) (The University of Belfast)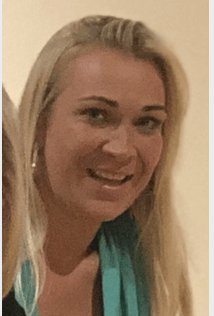 ---
Are you considering a therapy appointment?
Making the first call for help is always the hardest. Please feel free to call or email Anastazia discuss your current difficulties and how therapy may help you. It could be your first step towards being the best version of you and getting your life back on track.
---
How do I arrange an appointment?
Please contact Anastazia Patten direct on 07771303694 or by email: avpatten1979@yahoo.co.uk
---
When are appointments available?
Anastazia provides hourly sessions weekly or more intense based daily support dependant on the clients' individual need.
Monday to Thursday 9 am-8 pm
Fridays 9 am – 6 pm 
---
---
Prices for Treatments with Anastazia Patten:
Please note that Anastazia accepts payment by cash, cheque and bank transfers.
| | |
| --- | --- |
| Treatment | Price / session |
| CBT – Cognitive Behavioural Therapy and EMDR | |
| Initial Assessment | £65 |
| Single Therapy session | £55 |
| A course of Therapy sessions | Buy 12 sessions (including assessment) for a reduced cost of £500 (normally £675). |
---