---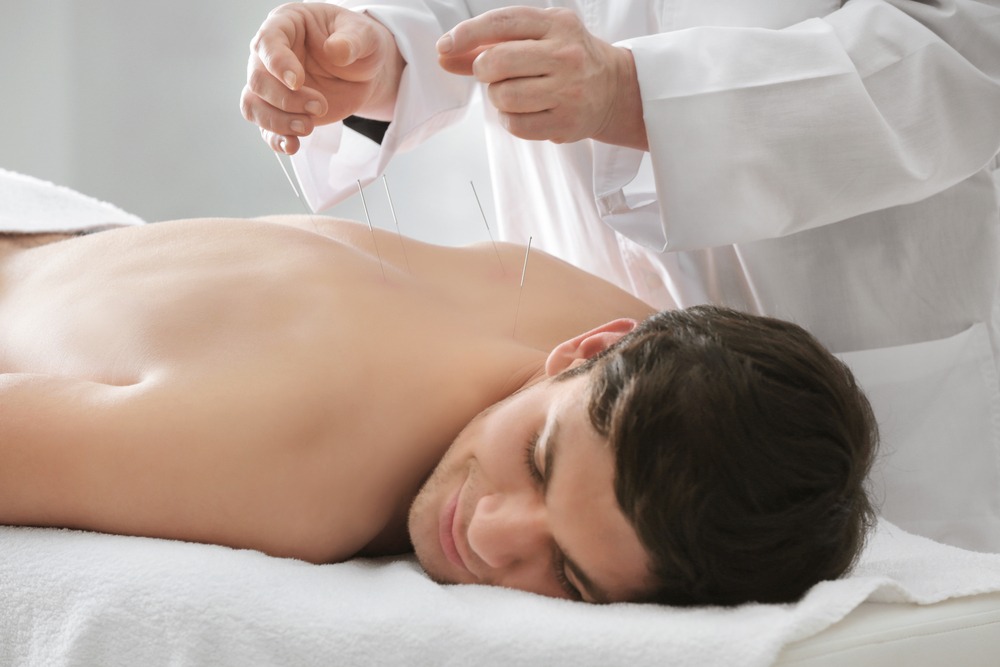 ---
Mark Guggiari MBAcC, PgDip(Acu), Dip(Tui Na) is an Acupuncturist and Tui Na Practitioner; he is a member of the British Acupuncture Council and Acupuncture Fertility Network. After 3 years training at the Northern College of Acupuncture he was awarded a post graduate diploma in acupuncture by the University of Wales. Mark has since completed additional professional development by undertaking further training in supporting patient fertility qualifying him to belong to the Acupuncture Fertility Network. He also has a Diploma in Tui Na, the traditional form of Chinese Medical Massage.
Mark seeks to support patients by relieving pain, helping to manage chronic conditions, ease stress and anxiety and, for patients seeking support in their fertility help achieve their hopes and dreams.
Mark also provides acupuncture to patients undergoing IVF treatment at the Hewitt Fertility Centre, part of Liverpool Women's Hospital, one of only a handful of traditional acupuncturists providing such work in the NHS.
He joined Cheshire Lasers in 2017 to provide Acupuncture Services to our clients in Cheshire and he we have received some great feedback about his services.
Traditional Chinese medicine has a truly holistic interpretation of health and to tailor treatment to you Mark spends the initial consultation listening to your concerns about your health, the symptoms you describe and assess how to treat you. He will then discuss with you the best way forward which may be acupuncture, Tui Na massage or a combination of both. Some patients may also benefit from cupping. Dietary advice based on the Traditional Chinese interpretation of your health can also be very beneficial.
---
---
How many visits will I need?
This will depend on the severity of your condition, how long you have suffered with it and if you follow the advice offered. Generally good progress is seen within 4 to 6 treatments.Mark will always discuss your progress with you at each appointment.
---
What conditions do you treat?
In theory, everything! Acupuncture has its own descriptions of conditions so it is usually best to ring Mark on 07887 551963 to discuss if acupuncture can help you.
If you would like to research your condition before telephoning take a look at the British Acupuncture Council website (https://www.acupuncture.org.uk/) and click on "Got a question?"
There are also fact sheets you can see; you can click on the following examples to see the type of information available:
Back pain
Dysmenorrhoea (period pain)
Female fertility
Frozen shoulder
Headache
Infertility ART
Insomnia
Irritable bowel syndrome (IBS)
Menopausal symptoms
Migraines
Nausea and vomiting
Sciatica
---
How much do treatments cost?
Initial consultation and treatment (up to 90 minutes) £60
Subsequent treatments (up to 60 minutes) £45
Further information can be found on www.cheshireacupuncture.co.uk
---
Room/appointment booking information
To book an appointment please contact Mark directly.
---
Mark is available for Acupuncture at Cheshire Lasers:
Fridays – 9am until 6pm
However can be available Mondays 9am until 5pm and Thursdays 9am until 1pm
---
How to Contact Mark
Mark Guggiari MBAcC, PgDip(Acu), Dip(Tui Na)
Email: To Email Mark please complete the contact form on his website.
Mobile: 07887 551963
Website:www.cheshireacupuncture.co.uk
---