---
Wrinkle Relaxing Treatments Commonly Called Botox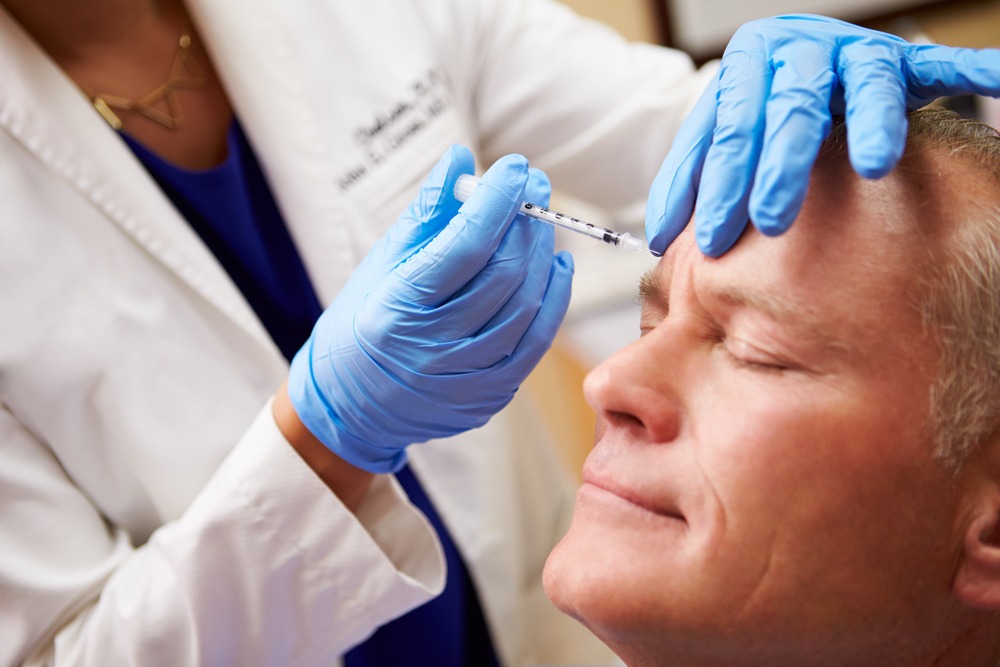 ---
Was is Botox?
Botox is the name people most often use for muscle relaxing cosmetic treatments using Botulinum Toxin.
---
---
Popular cosmetic Botox treatments include:
Frown Reduction
Brow Lift
Forehead Line Reduction
Crows Feet Smoothing
Bunny Line Reduction
Smoker Lines
Correction of Asymmetrical Eye Brows and Facial Features.
Nasal Tip Elevation
Chin Crease Reduction
Reduction of Cobblestone Effect of Chin
Reduction of Excessive Sweating from Armpits and Hands
Hyperhydrosis
Gummy Smiles
---
At Cheshire Lasers the following Doctors and Nurses perform Botox treatments:
Dr Teri Johnson our medical Director, she lives in Middlewich, where she also is a part-time GP partner. She has been performing Botox treatments in her Cheshire Clinics since 2006. Dr Teri trained in Botox treatments with BCAM (The British College of Aesthetic Medicine), since then she has attended many courses and conferences to further her education and maintain and improve her skills in Botox treatments and has been treated over 5000 patients since 2006.
Dr Teri has her own website where she discusses botox treatments and aftercare in more detail here.
Find out about her Botox and Aesthetic training here.
Moira Grobicki Advanced Nurse Practitioner and Independent Nurse Prescriber of Jouvence Aesthetics who lives in Middlewich and has been working in Aesthetics since 2016.
Dr Priyanka Vaidya a part time GP in Manchester. She started developing her career in aesthetic medicine in 2015. She also has an interest in skin problems and functional medicine. 
Patricia Goodwin Consultant Nurse Practitioner and Independent Prescriber has been performing Botox treatments since 2007.  She practices from Cheshire Lasers every 3-4 weeks.

---
Dr Teri Johnson has been performing Botox treatments in her Cheshire Clinics since 2006. Dr Teri uses Botox, Azzalure and Bocouture Brands and she specialises in treating the following areas:
The Eyes
Bunny Lines
Depressor Anguli Oris Muscle for Sad Mouth Corners
Nasal Tip Elevation
---
Moira Grobicki has been performing Botox treatments since 20017. She uses Bocouture and Botox brands and specialises in treating the following areas:
The Frown
The Forehead
The Eyes
Bunny Lines
Smokers Lines
The Chin
Masseters for Bruxism and Jaw Slimming
Platysmal Bands / Neck Lines
Gummy Smiles
---
Patricia Goodwin has been performing Botox treatments since 2007. Patricia specialises in treating the following:
The Frown
The Forehead
The Eyes
Bunny Lines
Smokers Lines
The Chin
Masseters
Platysmal Bands / Neck Lines
Depressor Anguli Oris Muscle for Sad Mouth Corners
Hyperhydrosis Underarms, Forehead and Scalp Area
---
Dr Priyanka Vaidya has been performing Botox treatments since 2015. Dr Priyanka Vaidya specialises in treating the following:
The Frown
The Forehead
The Eyes
Bunny Lines
Smokers Lines
The Chin
Masseters
Platysmal Bands / Neck Lines
Depressor Anguli Oris Muscle for Sad Mouth Corners
Hyperhydrosis Underarms
---