---


The pHformula Skin Resurfacing systems are a range of treatments that target the needs of all skin types. Their actions are between that of a cosmeceutical and a medical prescription treatment.
---
How does pHformula Skin Resurfacing work?
It works by stimulating the production of collagen and new skin cells to deliver fresher healthier-looking skin while preserving the integrity of your skin's epidermis. 
---
What is different about pH Formula?
pHformula has taken skin resurfacing even further and has a unique mechanism of action based on over three decades of combined scientific, medical and skin health knowledge and experience.
A conventional peel uses high concentrations of acids which cause tissue damage, inflammation, and plenty of peeling.
Ph formula delivers skin resurfacing treatments with no downtime, no peeling and no impact on social interactions.
The pH formula philosophy is about the 'outside in' and 'inside out' approach. 
---
The choice of pHformula resurfacing treatments include:
A.G.E skin resurfacing
A.C.N.E skin resurfacing
M.E.L.A skin resurfacing (hyperpigmentation)
TCA Touch resurfacing treatment
Bespoke advanced resurfacing treatment using an advanced combination of serums
All the above treatments include a combination of different active skin resurfacing serums and a choice of masks to suit your skin condition.
---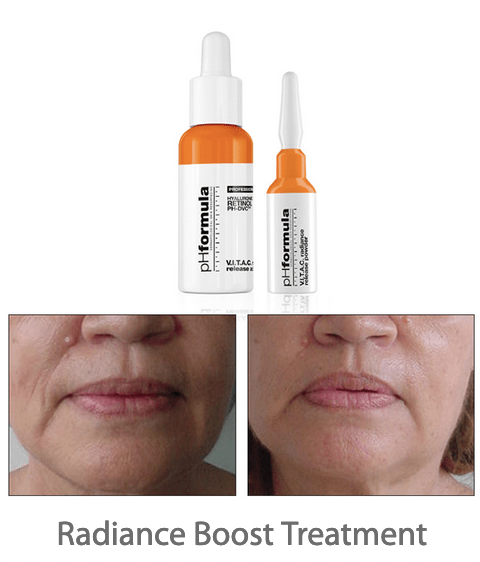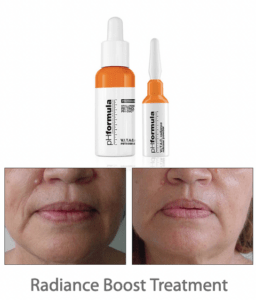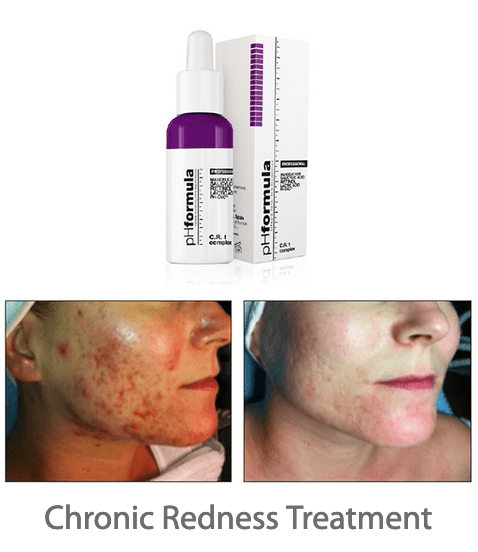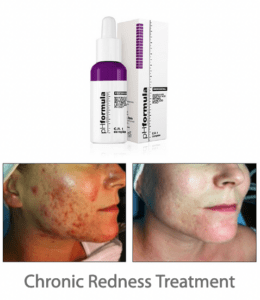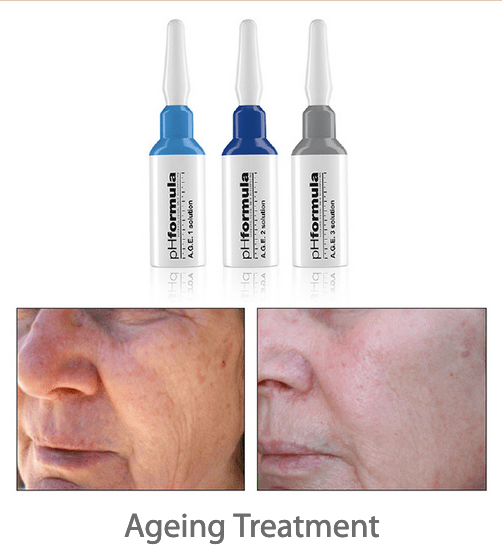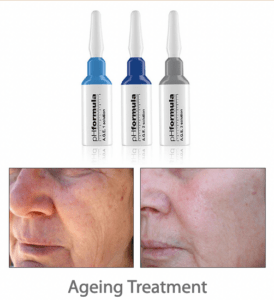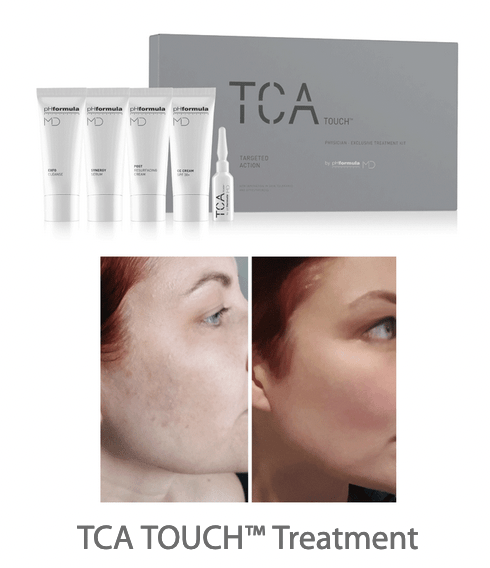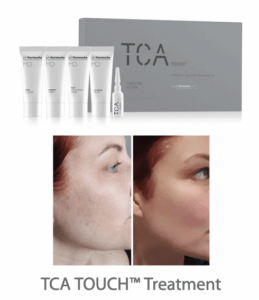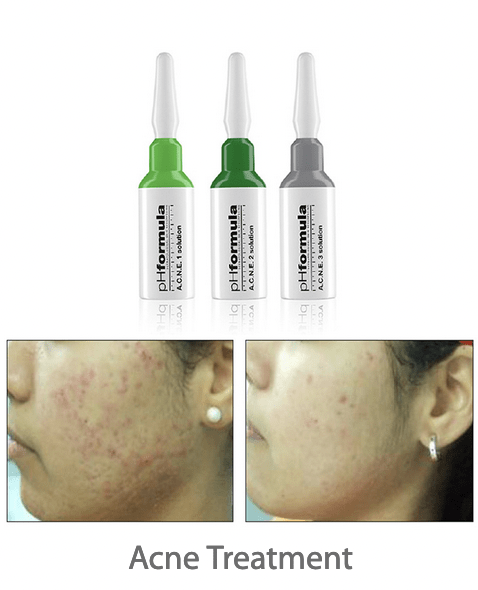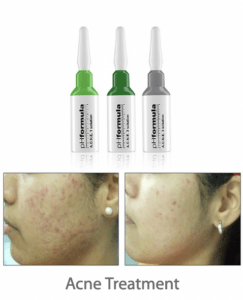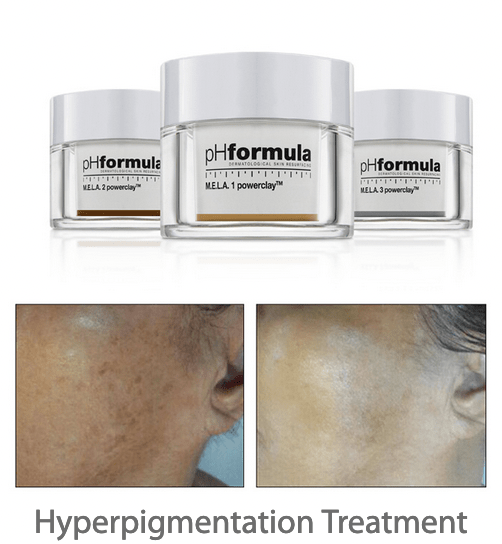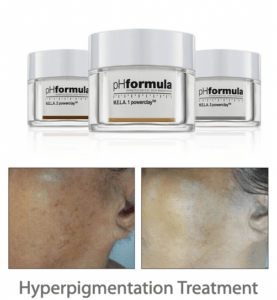 ---
Is pHformula Resurfacing Uncomfortable?
Skin resurfacing does not cause pain whilst having treatment. However, when the active ingredients are applied, your skin may feel hot or itchy and a little uncomfortable.  This sensation is normal and does not usually last longer than a few minutes. If you notice pain or become very uncomfortable, it is important that you tell your therapist, who will remove the treatment immediately.
---
How Many Treatments Will I Need?
The number of treatments needed will depend on your skin concern and the outcome you want to achieve.
A course of between 3 and 6 treatments is typical to achieve the best results.
Our Aesthetician will be able to advise you following your consultation and first treatment, which includes a skin sensitivity test.
---
Will I Need a Consultation First?
You can book either:
A skin assessment consultation –  a 30-minute consultation to assess and discuss your skin and go over all options. –£25
A pHformula skin assessment, sensitivity test and first treatment- a 60-minute assessment and treatment – £100
The pHformula skin assessment, sensitivity test and first treatment includes:
A skin examination and assessment.
pHformula SP Complex treatment, which acts as a sensitivity test and a mild resurfacer.
A mask which we can apply in the clinic, or you can take one of our fantastic SOS Sheet Masks to apply that evening at home.
We will also give you two sachets of home care to test your skin and start your pHformula skin journey.
We will also recommend a skin regime to prepare your skin to improve your results.
---
---
---
---