---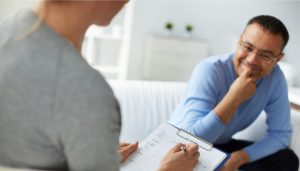 ---
Talking is one of the most important parts of all of our relationships. It strengthens our ties with other people and helps us to maintain positive mental health.
Therapy is a journey of change and talking therapies, such as counselling and life coaching, can help you improve your well-being and make positive changes towards a more satisfying life.
---
Counselling is….
A safe, confidential, non-judgemental place where you can bring any difficulties you may be experiencing.
The aim of counselling is to encourage you to find your own solutions. It's not about giving advice.
---
Counselling will…
Help you to change some aspects of your thoughts, feelings and behaviours to enhance your life, giving you a better understanding and helping you to work towards growth and change.
---
Counselling is for…
People from all walks of life may be struggling with a variety of personal difficulties such as bereavement, illness, depression etc.
Whatever the difficulty, counselling will help you gain a better understanding of your experiences
---
Why have 'Talking Therapy'?
People around you may not understand the difficulties you may be having in your life. Talking things through can be a way of looking at difficult experiences and finding new ways of doing things.
---
How long does therapy last?
Counselling sessions are always client-led, some people may need only a couple of sessions, and others may need months. Sessions will be reviewed and agreed upon on a regular basis.
---
Who has therapy?
People from all walks of life including stay-at-home parents/carers to teachers, legal and medical professionals, government members & high-profile business people.
---
Who provides this Counselling at Cheshire Lasers?
Jen D'Mellow provides counselling find out more about her and her prices here. 
Noah provides counselling find out more about Noah and their prices here.
---