---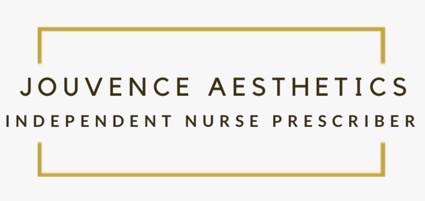 ---
Details about Moira
Moira Grobicki, RGN, BSc & Independent Nurse Prescriber, has 37 years experience in the NHS, 18 years of which has been treating skin conditions. She now works as an Aesthetic Nurse at Cheshire Lasers. Moira is registered with the Nursing & Midwifery Council and a member of the British Association of Cosmetic Nurses, the British Dermatology Nurses Group, the British Association of Sclerotherapists and the Aesthetic Complications Expert Group.
---
Jouvence Aesthetics
Moira runs her own business performing wrinkle relaxing injections (Botox) & injections for excessive sweating, chronic migraine & jaw clenching/jawline slimming, dermal fillers & Profhilo, microsclerotherapy for thread veins, medical skin peels (The Perfect Peel) and treatment of skin lesions, such as warts, skin tags, seborrheic keratosis, seborrheic hyperplasia, milia and molluscum. She is local to Middlewich and can provide appointments for these treatments most days.
More information can be found about her own business Jouvence Aesthetics here.
---
Moira Grobicki is trained to treat the following areas with wrinkle-relaxing injections:
The Frown
The Forehead
The Eyes / Crows Feet
Hyperhydrosis for underarms and the palms of hands and feet (excessive sweating)
Masseter for Bruxism (jaw clenching) & jawline slimming
Lip Lines
Gummy Smile
Nasal Flare
Platysmal Neck Bands
Bunny Lines
Chin Creases / Pebble Chin
---
Moira Grobicki is trained to treat the following areas with Dermal Fillers:
Lips
Lip Lines
Marionette Lines
Nasolabial Lines (Nose to Mouth)
Cheeks
Mid Face
Jawline and Chin
Tear Troughs
Temple Rejuvenation
Hands Rejuvenation
Decolletage/neck / chest rejuvenation
---
Appointments with Moira are available:
Mondays 10am – 6pm
Tuesdays 10am – 6pm
Thursdays 10am – 6pm
Saturdays one a month
Moira is also available at other times on occasions by prior arrangement.
---
---
To book, phone 01606 841255 or book appointments online here:

---
View Moira's Prices:
Consultations

£25 taken off the treatment price when you have a treatment with her. A consultation and treatment can also be given together for some treatments.
Botox 1 area
£190
Botox 2 areas
£280
Botox 3 areas
£310
Men require higher doses
£30 extra / area due to larger muscles
Botox Additional Areas
£60- £100 depending on the area
Cosmetic Toxin treatment for Jaw clenching/Jaw slimming
From £330
Botox Platysmal Bands / Nefertiti Lift
£310
Botox treatment for excessive sweating for Sweating Underarms / Hands / Feet
£400
Lips
£200-£310
Tear Trough Rejuvenation
From £380
Cheeks
£320- £580
Jaw Line
From £320
Temple
From £300
Nasolabial folds (nose to mouth lines)
From £260
Marionette lines (mouth-to-chin)
From £260
Hand rejuvenation
From £440
Decolletage/Chest rejuvenation
From £440
Belotero Intense/ Balance 0.5ml
£200
Belotero Intense / Balance 1ml
£260
Belotero Intense / Balance 2ml
£460
Belotero Lips 1.2ml
£310
Belotero Soft 1ml
£240
Belotero Soft 2ml
£440
Belotero Volume with Lidocaine 1ml
£320
Belotero Volume with Lidocaine 2ml
£580
Juvederm 
Juvederm 0.5ml
£200
Juvederm Vycross Volift, Volbella or Volume 1ml
£350
Juvederm Vycross Volift, Volbella or Volume 2ml
£640
Profhilo 2ml Treatment
£400
Profhilo course of two 2ml treatments
£700
Sunekos Treatment
£200 – 4 treatments are recommended
Skinko Treatment
£150 – 4 treatments are recommended
Nucleofill Treatment
£325 – 2 treatments are recommended
Light Eyes Ultra Treatment
£150 – 4 treatments are recommended
One area PRP – Face, Scarring, Decolletage, Hands
£300
Course of PRP -Face, Scarring, Decolletage, Hands
A course of 3 £800 when booked together
One area PRP – For Hair Loss
£300
Course of 3 PRP -For Hair Loss
A course of 3 £800 when booked together
One area PRP – Face, Scarring, Decolletage, Hands
£300
Course of 6 PRP -Face, Scarring, Decolletage, Hands
A course of 3 £1600 when booked together
PRP for Intimate Areas 
Per Treatment
Vaginal or Labial
£600
Vaginal and Labial
£900
Penile
£600
£50 to assess vessels, test patch, measure legs advise on graduated compression and vascular health.

The £50 is redeemable against your first treatment.

£250 / Treatment
A course of three is often needed.
If there are only a few vessels then prices are cheaper.
£300 

includes an aftercare kit

Microneedling

£275 3 treatments are recommended

Skin Lesions

Cryotherapy Removal / Treatment of
Skin Tags, Warts and Seborrhoeic Warts
(Freezing)
One Wart or Skin Tag
£95
Follow-up treatments for one Wart / Skin Tag
£55
Additional Warts / Skin Tags
£55 extra for each one.
Depending on size and amount.
Electrocautery Removal / Treatment of Skin Lesions such as Skin Tags, Warts, Seborrhoeic Warts, Seborrhoeic hyperplasia, milia and thread veins
One Lesion / Wart / Skin Tag /one small patch of thread veins
£140
Follow-up treatments for one Lesion / Wart / Skin Tag
£80
Additional Warts / Skin Tags
£80 extra for each one.
Depending on size and amount.
Mole Removal Shave Excision
From £330 (histology needed for moles),
Large skin tags/large warts/ large lesions
From £330

Electrocautery & Cryotherapy for multiple lesions:

Full face

£330

Full Neck

£330
Half Back
£330

Shave excisions

Large skin tag/large wart/ large lesions
From 330 ( includes histology)
Shave excision moles with histology
From £330 (histology needed for moles)
---