---
Jowl Treatments at Cheshire Lasers
Cheshire Lasers provides a wide range of jowl treatments that work in a variety of different ways. When considering which treatment is right for you, it is important to understand why your jowls have developed in the first place. Different treatments address different problems and some people require a combination of treatments for best results.
---
Why do we get Jowls?
As we age many changes occur which lead to the soft tissues of our face descending down to form jowls.
Facial bone and fat loss reduce the volume in our face, so the soft tissues are no longer supported.
The skin loses collagen and elasticity.
Fat can develop in the jowl area, which pulls down the soft tissues due to its weight.
The depressor muscles in our lower face become hyperactive and pull down the skin.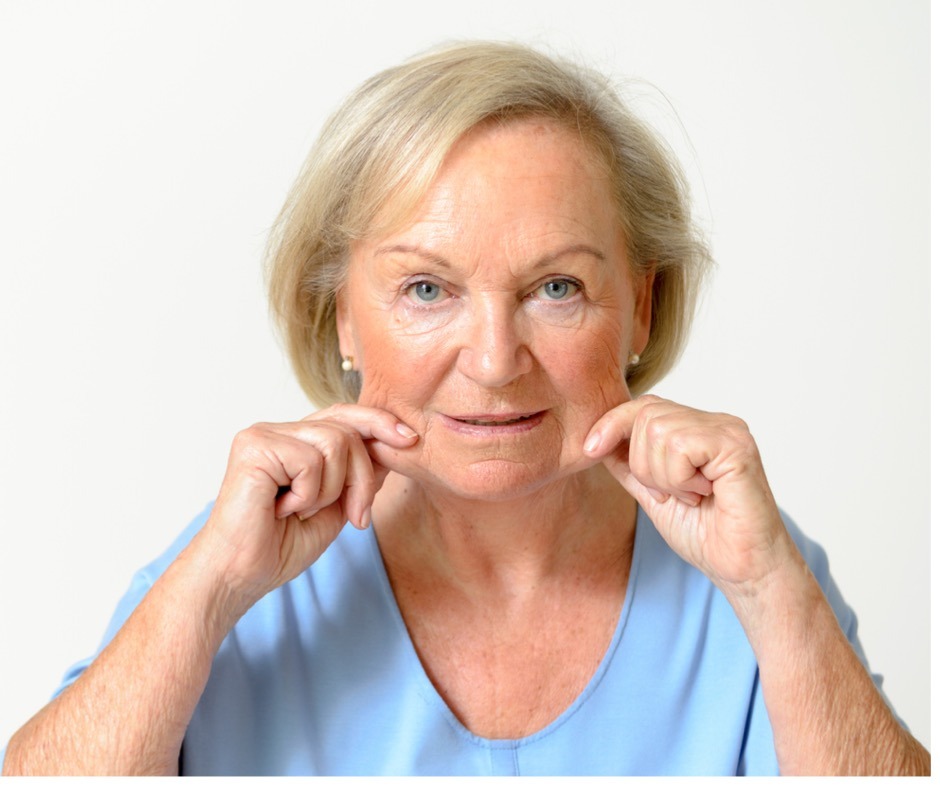 ---
At Cheshire Lasers, we often see people concerned about their jowls who are looking for treatments. When considering which jowl treatment is right for you, we advise you to consider the following:
Is the treatment invasive or not?
How effective is the treatment?
Is there any potential side effects?
Does the treatment hurt?
How many treatments you will need (especially if you have a busy schedule)?
How long do the results last?
Do you need maintenance treatments?
What is the cost of the treatment?

---
What treatments are good for Jowls?
---
CACI Jowl Lift
The CACI Jowl Lift is a non-invasive effective treatment for the jowl area. It works by targeting muscle laxity and muscle overactivity around the jawline. Using electrical stimulation this treatment retrains the muscles, lifting, firming and refining the jawline. It takes approximately 15 minutes/ treatment.
A course of 10 treatments are required but they are not expensive. After this, we recommend a maintenance treatment every month to keep the results long term. There is no downtime and side effects are very rare.
This treatment works well in most people, but works less well if you have very heavy jowls with large amounts of fat deposit.
Find out more about the CACI Jowl Lift.
---
Radiofrequency
Radiofrequency is a non-invasive effective treatment for skin laxity which can help improve the jowl area. It works by stimulating collagen in the skin making it firmer and plumper it also improves skin tone and texture.
A course of 6-8 treatments are required. After this, a single treatment is recommended every 6 to 12 weeks to maintain the results long term. There is no downtime and side effects are very rare.
We have two radiofrequency treatments available:
ThermaClinic – Great for full-face treatments which take an hour.
Endymed – A more intensive treatment with an innovative jowl shaper handpiece designed to tighten the skin and mobilise the fatty area of the Jowl.  A treatment takes 40 minutes.
---
Ultraformer Jowl Lift and Tighten Treatment
The Ultraformer is a slightly more aggressive treatment which reduces the fat in the jowl area and stimulates collagen to give a lifting and tightening effect. High focused ultrasound energy is used to injure the collagen and fatty layers under the skin. This induces fat loss and also stimulates healing and collagen production.
Often only one treatment is required which can take around an hour. The treatment is uncomfortable but most people tolerate it without any problems. 10% of people may experience bruising after treatment but usually, there is no downtime. The results last 12 to 24 months when you may then opt for a second treatment.
Find out more about the Ultraformer Jowl Lift and Tighten Treatment here.
---
Mid Face and Jawline Volumisation
Mid Face and Jawline Volumisation involves injections of Dermal Fillers or collagen stimulators into the areas where volume has been lost. By replacing the volume the soft tissues in the face reposition reducing sagging and lifting the jowls. Each face is different and will require a bespoke treatment plan but often the cheek and or jawline need treating.
You may need between one to three treatments depending on the amount of volume loss. 20% of people may get bruising or swelling but there is usually no downtime.
Find out more about Mid Face and Jawline Volumisation here.
---
Thread Lift to reposition the tissues.
Thread Lift treatments are more invasive, they can cause bruising and several days downtime. A single treatment is usually required The ideal patient is someone with good skin quality; neither too thick or thin and mild to moderate sagging in the mid-face. Patients do less well if they have excessive skin in the mandibular region associated. If they have very thin or thick skin or have a lot of fat in the jowl area.
Find out more about Silhouette Soft Thread Lifts here.
---
Lower Face Lift
This treatment involves surgery it is the gold standard treatment for treating the jowl area. It has considerably more downtime than the treatments above and is not reversible. Cheshire Lasers does not provide facelift cosmetic surgery for the jowls.
---