---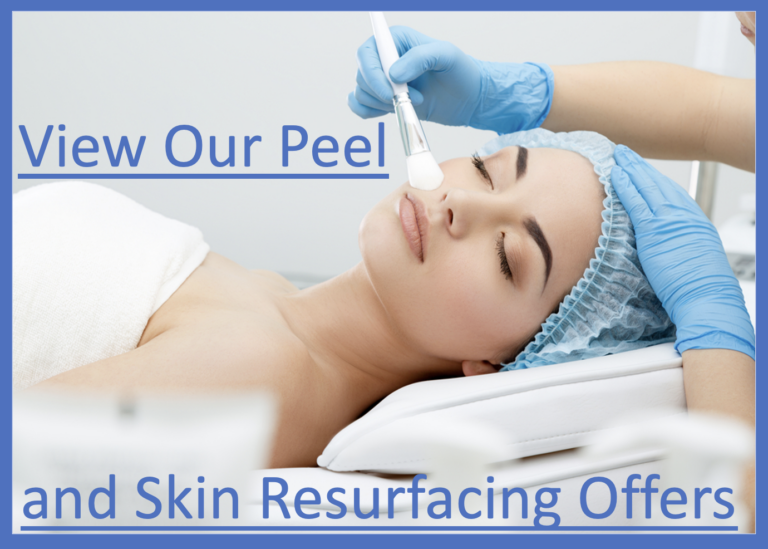 ---
Cheshire Lasers offers a wide range of skin peels to suit all skin types and problems. We recommend a course of treatments for the best results, but a one-off treatment can help boost your skin for a special occasion.
Why not book a consultation with Natasha and Anna so they can assess your needs and advise which treatment will suit you best? A consultation costs £25, but you can redeem this off your first treatment.

The following skin peel/resurfacing offers are now available:
---
View all the offers available from Cheshire Lasers Staff and Associates here.
---
Winter SOS Hydrating Facial Treatment
Our pHformula 1-hour facial treatment
includes a choice of resurfacing/exfoliating treatments
and a choice of mask treatments  to suit your skin
In November, receive a free mini SOS home treatment kit
worth £22
£90 or £120 with a 25-minute Dermalux
BioRePeel
This 35% TCA Peel uses patented 2-phase technology
to provide a bio-stimulating, revitalising peel treatment.
Unlike other TCA peels, it has virtually no downtime.
£60 Trial Price
£60 as an add-on treatment
£90 on its own
To book, please arrange a consultation and patch test.
Ultimate Hand Rejuvenation Treatment
Combine a CACI hand treatment with a Biorepeel
Only £90
pHformula Oily and Congested Resurfacing Treatment
A powerful yet gentle treatment for congested skin
£80 with Anna
Hydro2facial offers with Kate and Anna
Full Face Radiofrequency and Hydro2Facial (Steps 1, 3, 6 and 7)
£20 off pay £100
The Luxury Ultimate 5-star Hydro2 Facial – 100 mins, all seven steps
£25 off pay £135
Medik8 Facial Peels and Eye Revive Peel
Half Price with Anna
Pay £30 for the Eye Revive Peel
£40-£50 for the Medik8 Facial Peels
ZO Acne and Oil-control Level 2.5 Peel
£75 this month with Anna
Add on a Dermalux light treatment for an extra £30/ treatment(Highly Recommended)
Get 10 to 20% OFF your prescribed ZO take-home products to enhance the results should you decide to buy them on the day.
ZO Red Carpet Stimulator Level 2.5 Peel
Only £75 this month with Anna
Add a Brightening or Hydrating mask for £10 to treat your skin red carpet.
Get 10 to 20% OFF your prescribed ZO take-home products to enhance the results should you decide to buy them on the day.
Obagi Blue Radiance Level 3 Peel
25% Off pay £75
Microdermabrasion
£60 with Kate and Anna
Buy two, get one free for £120
---