---
Hopi Candling uses specially produced candles which originate from the North American Indians.
They have a chimney effect and the movement of the flame generates a massage effect on the ear drum.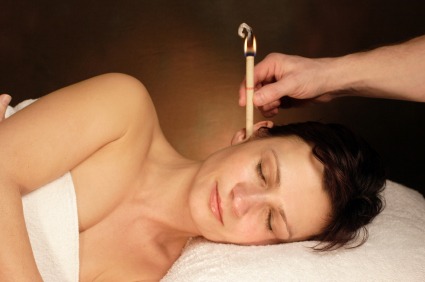 ---
Hopi Ear Candles can help with:
Tinitus
Compacted ear wax
Glue ear
Sore throats
Hay fever
Headache and migraine
Rhinitis
Sinusitis and Catarrh
Stimulation of blood and energy flow
Regulation of pressure in ears
Relaxation in conditions of anxiety and stress
---
What Happens During a Hopi Ear Candle Treatment?
During a treatment, an initial consultation is given to ensure the treatment is right for the patient. They are then asked to lie on their side on a therapy bed to gently insert a candle in the first ear and then the other.
Includes a relaxing facial massage to encourage lymph flow and the option of having some complementary reiki to finish".
The treatment is then finished with a lovely ear and facial massage and lasts 45 minutes
Hopi Ear Candles is performed at Cheshire Lasers in Middlewich by Heidi Hewitt.
---
---