---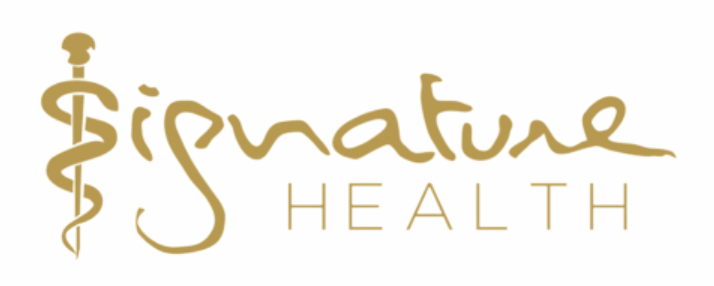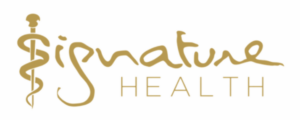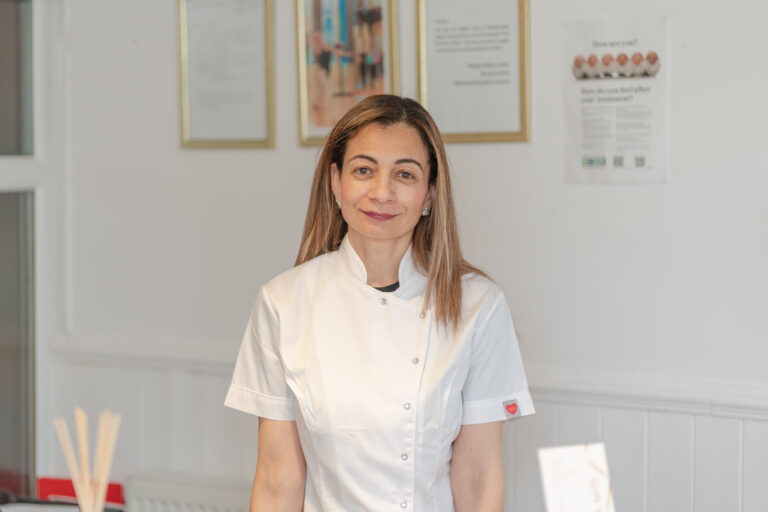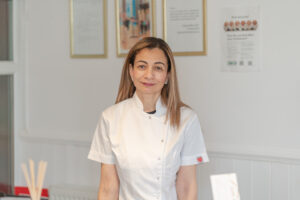 ---
Ariana Torti is a Naturopathic Osteopath who owns her own Business, Signature Health she practices from a room at Cheshire Lasers Clinic in Middlewich two days a week.
She has a Master's Degree in Medical Sciences from the British College of Osteopathic Medicine in London with a double Diploma in Naturopathy (D N) and Osteopathy (D O, M. Ost). She won prizes in Visceral Osteopathy and Clinical Psychology. Ariana's post-graduate specialism is in Functional Medicine. She completed the Applying Functional Medicine in the Clinical Field (AFMCP™-UK) training in 2018 and the Gastrointestinal Functional Medicine training in 2019. She is a member of the Institute of Functional Medicine, where Dr Rangan Chatterjee (of BBC One "Doctor in the House") was also a student.
Ariana came to holistic health because of her chronic pain and fatigue syndrome labelled as "fibromyalgia".
Ariana completed her certification as a K-Laser Therapist in 2021 to complement her Osteopath Treatments.
She also offers gait analysis for the prescribing and purchasing of custom orthotics and is a qualified Sports and Holistic massage therapist.
---
Ariana Provides a combination of the following Treatments:
Osteopathy
Ariana uses Osteopathy to treat various pain and dysfunction, from pregnancy-related postural issues and post-operative hip replacements to neck pain and sciatica. She has a keen interest in supporting patients suffering from challenging conditions that require patience and understanding, such as fibromyalgia and arthritis. She favours a multi-disciplinary approach.

Find out more about Osteopathy here.
Find out what is the difference between physiotherapy, chiropractic and osteopathy here.
---
K-Laser Therapy
Ariana combines her osteopathy with K Laser as K-Laser "turbos" the benefits of osteopathy, such as speeding up the healing of muscles and improving joint articulation.
K-Laser is a hospital-grade therapeutic tool used to ease pain. It is non-invasive and painless.
K-Laser increases circulation, transferring oxygen faster to the damaged tissues. K-Laser increases the production of cellular energy (ATP). The cascade of beneficial effects culminates in DNA and tissue repair. Treatment reduces inflammation, muscle spasms and dysfunction.
K-Laser Therapy accelerates healing, working deeper and faster than what may be achieved through manual therapy alone.
K-Laser is the go-to for patients nervous about painful manipulations, manual therapy in general, or simply too sensitive to pain. It is the first resort for ligaments and supports the treatment of bladder and prostate dysfunction.
Find out more about K-Laser Here.
---
Naturopathy
Naturopathy is a form of complementary and alternative medicine (CAM). It promotes health and well-being and uses natural therapies and techniques. Naturopathic practitioners believe in the body's innate ability to heal itself and aim to support this healing process through a holistic approach.
Naturopathy views the body as a whole, interconnected system. Practitioners consider physical, mental, emotional, and spiritual aspects of a person's health when assessing and treating health issues. It also uses natural remedies, such as herbs, plants, vitamins, minerals, and other natural substances, to support the body's healing processes.
Naturopathy places a strong emphasis on preventive care and involves a treatment plan which educates patients about their health conditions and encourages them to actively participate in their healing journey actively, making informed choices about their health and well-being.
---
Ariana's Specialist interest in chronic conditions
Ariana is keenly interested in supporting patients who suffer from challenging conditions requiring patience and understanding. These include fibromyalgia, arthritis, or bladder dysfunction.
She favours a multi-disciplinary approach.
For example, pain may be trapped or originate from your bowels, so lifestyle changes, nutrition advice and K-Laser therapy all have a part to play in addressing long-term conditions which affect your quality of life.
Equally, knee or back pain may be alleviated with custom orthotics. Ariana provides gait analysis and prescriptions for bespoke insoles prepared just for you by orthotics specialists.
Ariana originally trained as a secondary school teacher. She then worked for international companies where she was responsible for corporate training, project management and account management. Her experience of stress in the workplace gives her insight on how best to support individuals who wish to balance health goals with their lifestyle. She has a personable approach that helps relax nervous individuals and generates long-term loyalty amongst returning patients.
Ariana enjoys alternative rock music, history, literature, yoga and Pilates. She is a native French speaker, and consultations may also be done in French as required.
---
When is Ariana Available?
Ariana provides her treatments from Cheshire Lasers Clinic on Tuesdays from 9 am to 8 pm and Wednesdays from 9 am to 4.30 pm.
---
Ariana's Prices
Osteopathy
30-minute treatment: £75
60-minute in-depth consultations/treatments: £100
K-Laser Therapy
K-Laser Therapy Treatments (with or without osteopathy): 30 minutes: £75
Treatment bundles of 30 minutes:
6 for the price of 5  £375
10 for the price of 8  £600
---
How do I book an appointment with Ariana?
The quickest and easiest way to  book appointments with Ariana is using her online appointment system here:

Alternatively, ring Cheshire Lasers' care coordinators on 01606 841255.
If you want to contact Ariana, email her at ariana@sighealthclinic.co.uk
---
Ariana's Cancellation Policy
Your appointment time is reserved just for you. A late cancellation or missed visit leaves a hole in the diary that another patient could have filled. As such, we require 48 hours' notice for any cancellations or changes to your appointment.
Please note that cancellations within 24 hours of your appointment are subject to a 100% cancellation fee equal to your appointment fee. Fees for an appointment booked within 24 hours of the appointment time are due since they fall within 24 hours.
---
Ariana's Reviews