---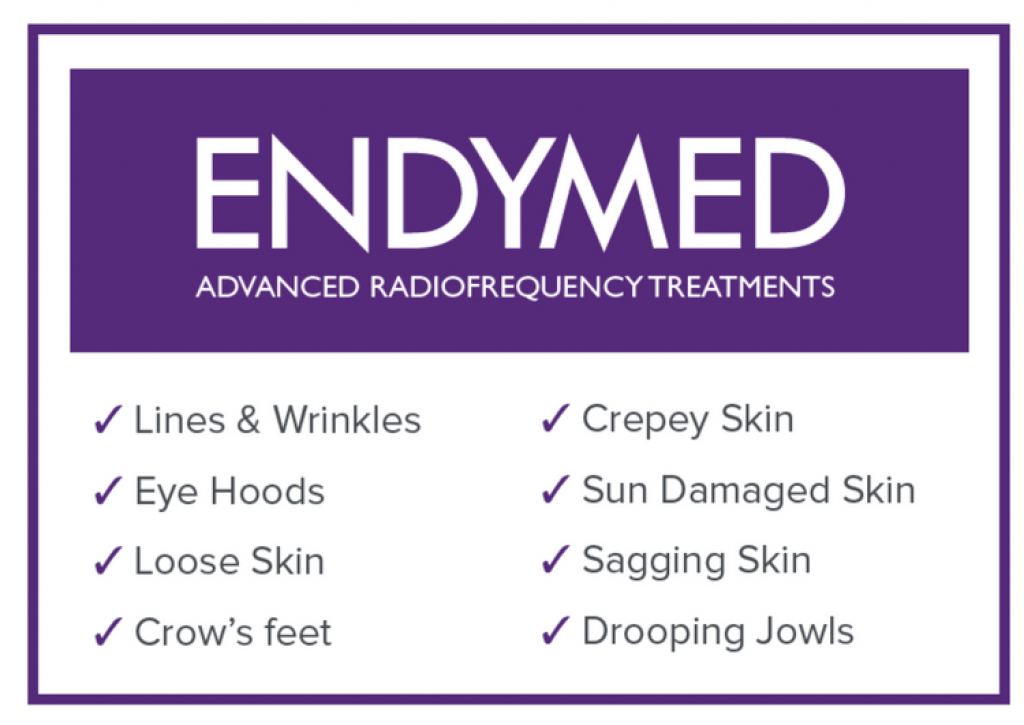 ---
At Cheshire Lasers Endymed treatments are performed by our Aestheticians.
---
The Endymed 3DEEP Facial Tightening system can treat the eyes, face, jowls and neck areas with a three dimensional tightening and contouring treatment that provides deep, volumetric dermal heating using radiofrequency technology.
The Endymed DEEP Facial Tightening is a safe, FDA aproved, clinically proven system for treatment of facial wrinkles and skin tightening. Virtually pain-free, the Endymed DEEP Facial Tightening treatment is ideal for smoothing wrinkles, tightening and firming the skin and lifting facial and neck areas. It also has a special eye piece for targeting the hard to reach skin, around the eyes.
After a course of treatments you can enjoy tighter, younger looking skin with improved skin tone, texture and elasticity.
---
Is the treatment effective?
Yes – Endymed unique 3DEEP technology uses a unique form of Radio Frequency (RF) which is different to other RF machines. State of the art medical device engineering has enabled multiple sources of electromagnetic energy to work simultaneously and in synergy in the skin delivering a controlled, focused and deep heating that results in predictable and excellent clinical skin tightening results. Importantly Endymed 3DEEP RF delivers these clinical results without pain or down-time and with an excellent safety profile for all skin tones and colours.
View our suppliers before and after images.
---
How does Endymed DEEP Facial Tightening Work?
A form of energy called RF is applied to the skin to gently heat the skin, promoting accelerated collagen production and contraction of collagen fibres to restructure and tighten the skin. Endymed 3DEEP provides a focused and deep heating of the skin without pain. The 3DEEP unique and patented technology has multiple electrodes, multiple RF sources and a sophisticated phase control which works to drive the RF energy deep into the target tissue in the skin, comfortably and safely.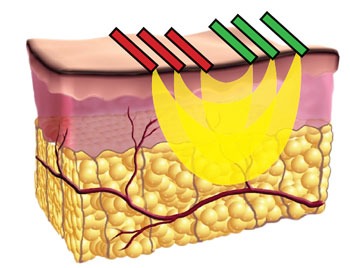 ---
What happens during an Endymed DEEP Facial Tightening Treatment?
Our Aesthetician will cleanse your face and apply a thin layer of gel. An applicator that delivers the RF current is moved in circular motions over the skin and the skin will heat up. Our Aesthetician will treat each area until the desired temperature is reached and it is maintained for 2 to 3 minutes. Typically each treatment session lasts 30 to 45 minutes.
---
View a video of an Endymed DEEP treatment in our Clinic:
---
Am I suitable for Endymed DEEP Facial Tightening?
Endymed DEEP Facial Tightening is suitable for most individuals.
However, if you are pregnant or breast feeding, treatment is not advisable. If you have metal work in the facial area, please discuss this with us further. Simple filings and dental implants are usualy not a problem but metal work inserted following facial fractures and metal braces can be a problem.
---
What should I expect after treatment?
Your skin may be pink for a short time after treatment but this will subside quickly. You will not need any special after care. However we will still recommend SPF to block shows harmful UV rays.
Immediately after treatment, the contraction of collagen fibres improves skin elasticity and the skin may appear firmer. However, the benefits are progressive and you will not see the full results until 2 to 3 months after a series of treatments.
---
How many treatments do I need?
For best results you will need a course of 6 to 8 treatments every 10 to 14 days.
---
How does the treatment feel?
The Endymed treatment is not painful – most people actually comment on how pleasurable and relaxing the heating sensation is! Treatment is comfortable due to the unique, technology of Endymed DEEP Facial Tightening.
---
Are there any side effects from Endymed Treatments?
Side effects are extremely rare.
Slight, short term discomfort can occur, this is usually easily tolerated. Oedema (swelling) and erythema (redness) can occur, but will disappear within a few hours.
---
Consultation Procedure Prior to Treatment
On arrival at Cheshire Laser you will also be asked to complete a medical history form. Our Aesthetician will assess you and confirm your suitability for treatment.  She will then go over our consent form for you to complete, if you decide to have a treatment.
---
---
Natasha performing an Endymed treatment.
---
---