---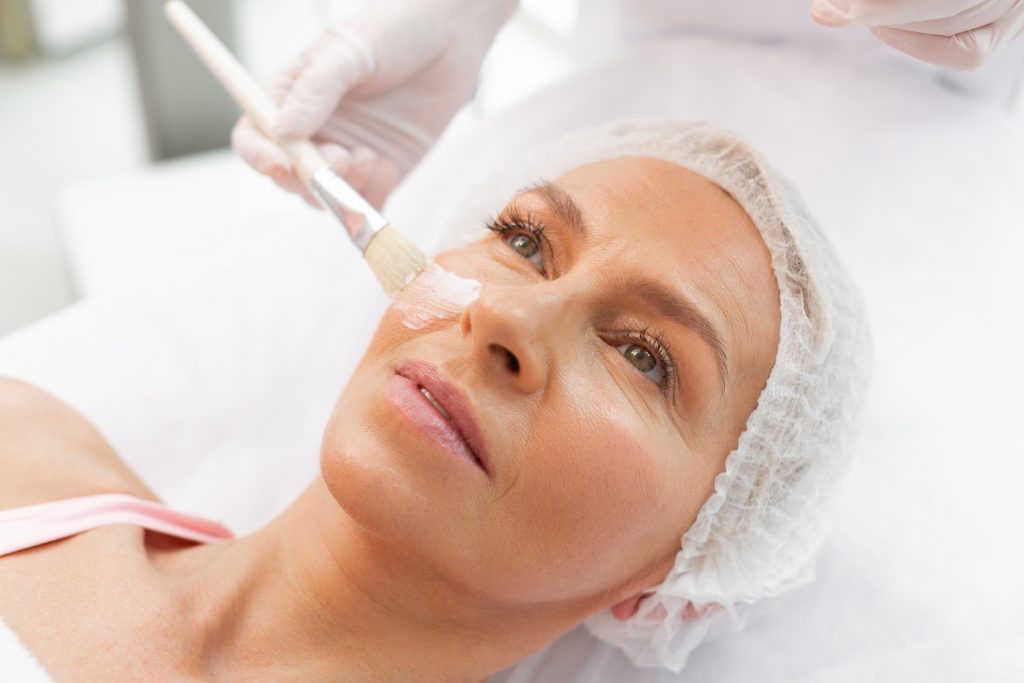 ---
Who do you recommend the Glo Triple Transformation Peel for:
We recommend the Glo Triple Transformation Peel for all but sensitive skin types. It's good for from dry to oily skin, dull or uneven skin tone and ageing skin and helps reduce the appearance of melasma, freckles and acne.
It is a modified Jessner formula featuring a combination of effective acids to deliver a level 4 peel.
---
What ingredients are in the Peel?
The key ingredients are:
14% Resorcinol: Targets rough-textured skin. It can also have a numbing effect on the skin.
14% Lactic acid: Gently exfoliates; improves skin tone, texture and fine lines.
14% Salicylic acid: Stimulates exfoliation; helps clear pores and promotes new cell growth.
It also contains smaller amounts of the following: Alcohol Denat, Wine Extract, Rubus Idaeus (Raspberry) Fruit Extract, Glycerin, Lycopene, Water, Phyllanthus Emblica Fruit Extract, Carnosine, Niacinamide, Phenyl t-Butylnitrone.
---
How often should I have a treatment?
We recommend the Glo Triple Transformation Peel three to four times per year.
---
What does a Glo Triple Transformation Peel involve?
This treatment is a medium strength peel, it provides a level 4 Exfoliation and is designed to create a more dramatic change in the skin.
You will need a patch test at least 24-48 hours prior to treatment.
This treatment lasts approximately 30 minutes.
Most people experience peeling which usually starts on day three and often lasts up to a week.
The peel can be layered 1-4 times during your treatment. We usually recommend only one layer at your first treatment and this can be built up at subsequent treatments if you want a more dramatic peeling effect/ result.
It takes up to 3 months to see the best results from the peel
---
What should I do if I would like to try this peel?
You will need a consultation to discuss the peel and discuss your skincare regime. We will perform a patch test for the peel and discuss what to expect.
For best results we recommend you prepare the with a combination of products containing retinol, AHA and or BHA for roughly 18 weeks.
We then recommend that you stop using these products 4-5 days before treatment
---
What is the aftercare?
We will supply you with barrier balm to apply after the peel to soothe the skin while it is peeling.
You must not pick the peeling skin as this can cause an uneven skin tone, hyperpigmentation and even scarring. s
You must wear SPF and avoid the sun.
Do not restart your usual skincare routine until your skin has stopped peeling.
---
How much is the Glo Triple Transformation Peel?
You can view all our peel prices and the different levels of peel that we have available here.
---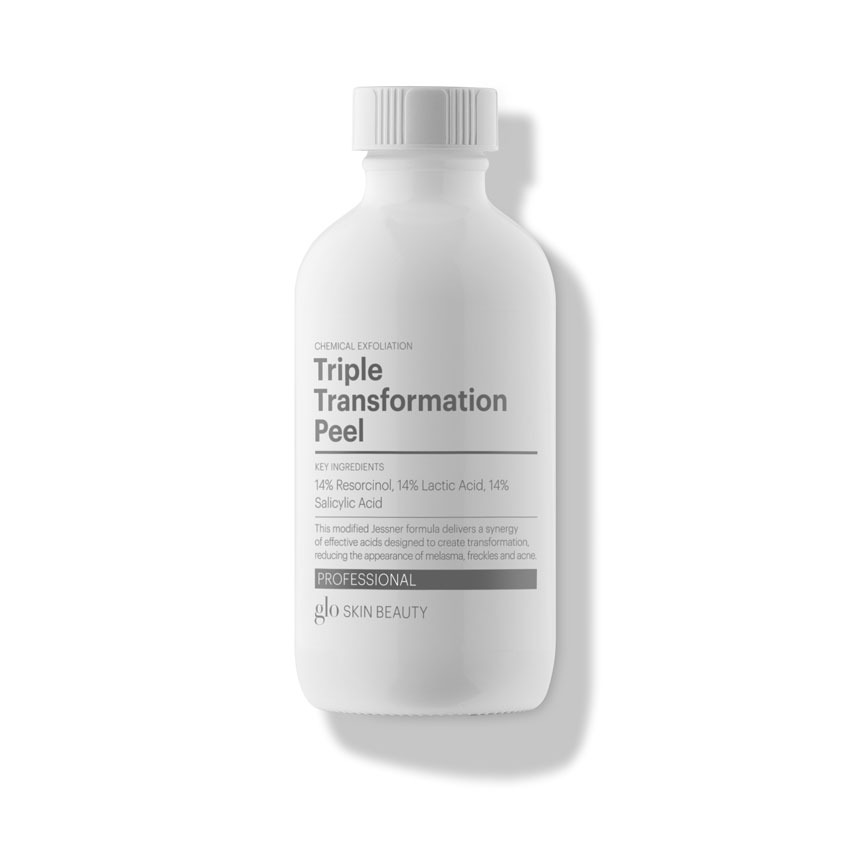 ---