---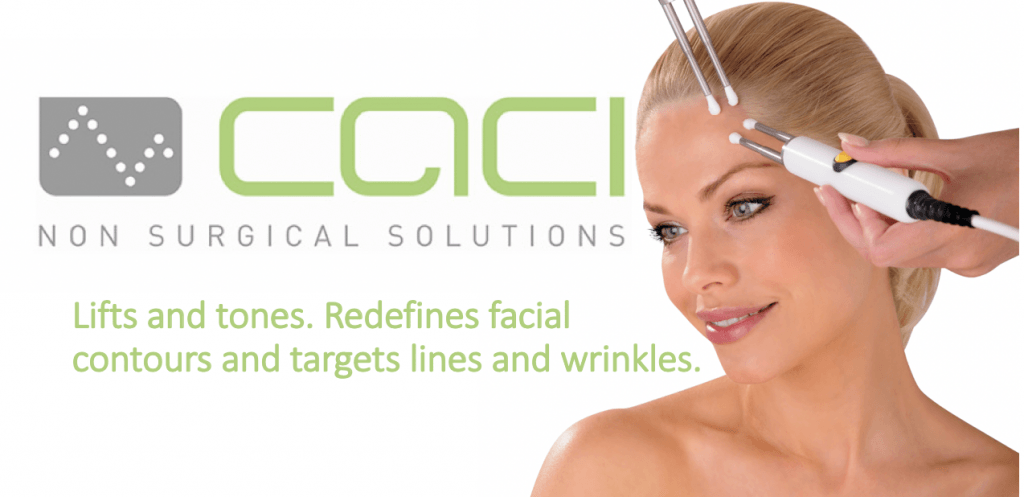 ---
What is  CACI?
CACI is short for Computer Aided Cosmetology Instrument, it is an award-winning treatment that has gained the reputation as the finest micro-current machine available. It is backed by over twenty years of research and is the best-known system within the beauty industry, and results are often so dramatic that the CACI Classic has become known as "The Non-Surgical Facelift".
CACI treatments have attracted an enviable celebrity following, making it the most publicised beauty treatment in the industry's history. Clients include famous faces from the world of show business, music, media and royalty. The CACI Classic offers, for the first time, a serious alternative to surgery in an increasingly appearance-conscious world.
---
How does CACI work?
The Classic CACI treatments work by micro-current facial muscle toning. View more in-depth information about how CACI micro-current works here.
---
How many CACI treatments do I need?
You can usually see visible results after the very first treatment, but a course of 10 – 12 treatments is generally recommended.
After a course of CACI facial toning treatments, facial contours will look lifted and toned.
We recommend a monthly top-up treatment to maintain results.
---
For best results, you can opt to combine your treatment with one of the following:
The Hydrotone mask will instantly rehydrate, revitalise and plump the skin. It combines the active micro-current rollers which restore muscle tone, firmness and propel the ingredients deep into the skin. It has an immediate cooling effect that will soothe and calm any skin redness and irritation.
---
The Classic CACI Non-Surgical Facelift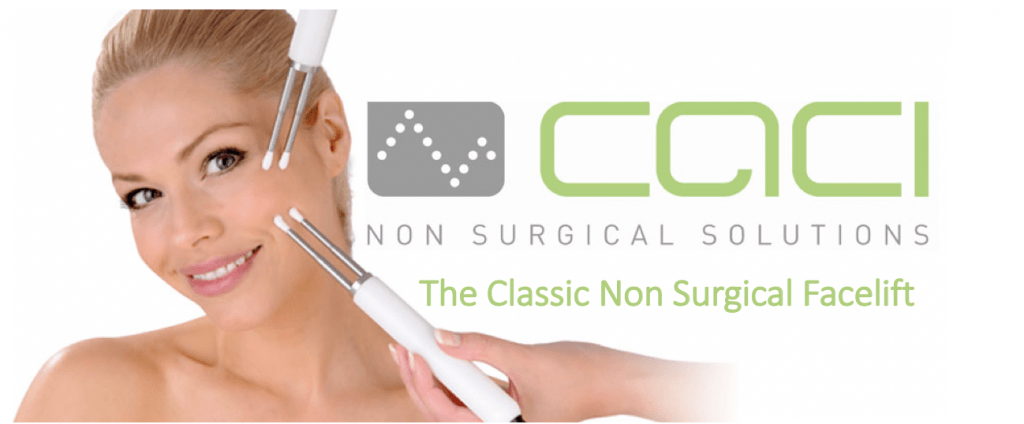 The Classic CACI Non-Surgical Facelift uses micro-current energy on the facial muscles to restore tone and elasticity. It takes 50 minutes.
---
---
---
---
---
---