---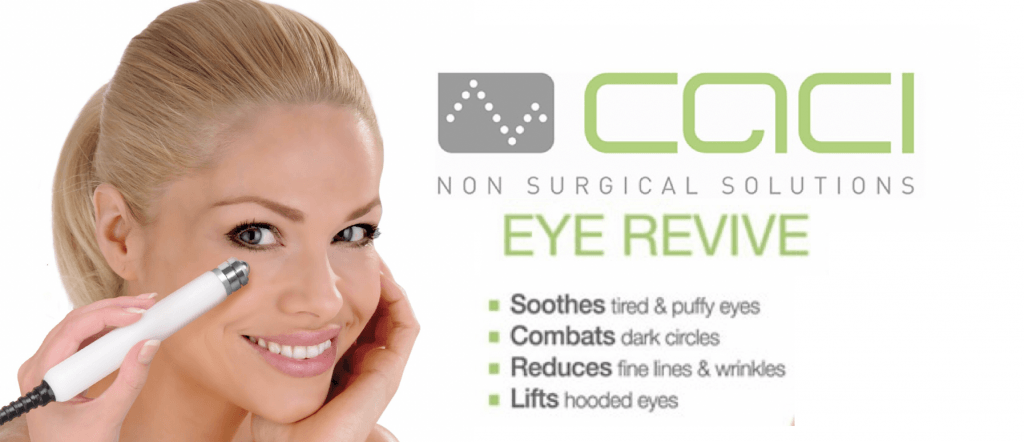 ---
The CACI Eye Revive Treatment is performed by our Cheshire Lasers Aestheticians.
---
The new CACI Eye Revive treatment is a must-have for anyone concerned with ageing around the delicate eye area.
This gentle treatment:
Soothes tired, puffy eyes
Combats dark circles
Reduces fine lines and wrinkles.
Lifts hooded eyes
---
What is a CACI Eye Revive treatment?
The CACI Eye Revive treatment involves three steps.
---
Step 1:
The CACI Eye Revive treatment initial uses micro-current to gently tighten and tone sagging muscles around the eye area whilst reducing the appearance of fine lines and wrinkles.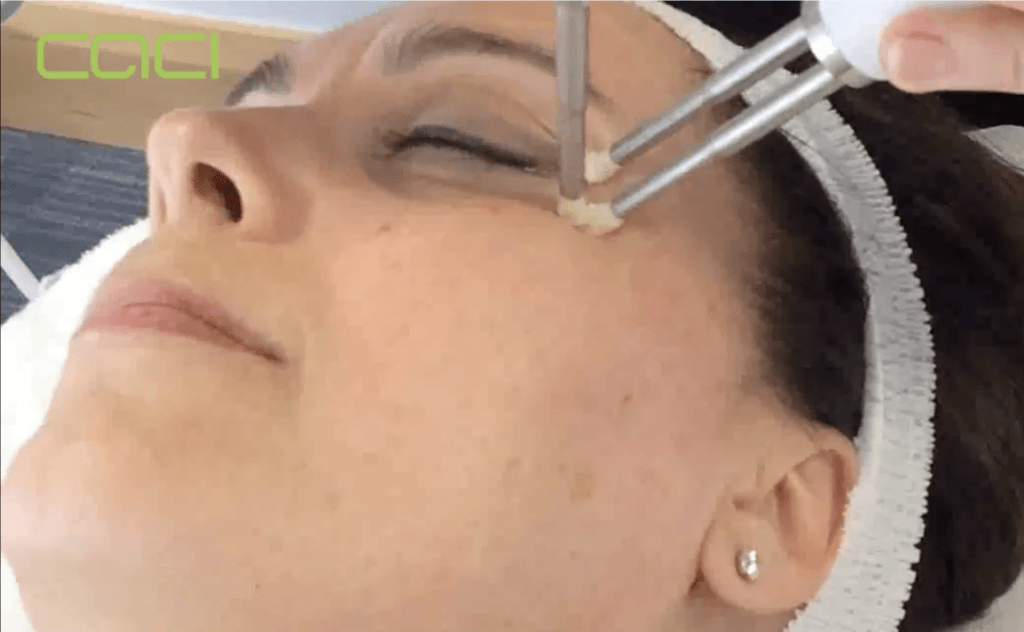 ---
Step 2:
The treatment then uses serum filled CACI micro-current eye rollers to infuse the CACI Eye Revive serum deep into the skin. The roller ball is used to perform a drainage massage. The drainage massage helps to eliminate toxins around the eye area these actions help reduce puffiness and dark circles.
The Eye Revive serum contains REGU®-AGE and other clinically effective ingredients which have been shown to reduce puffiness by up to 31% and dark circles up to 35%.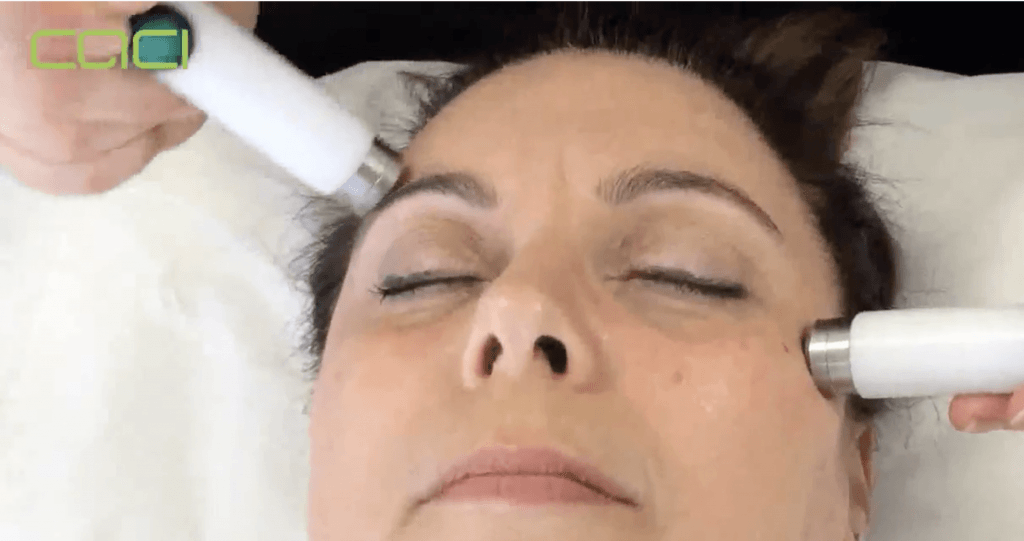 ---
Step 3:
The deeply nourishing Hydro Eye Mask is then applied to soothe and calm the skin and reduces fine lines and wrinkles further.
The Hydro Eye Mask feels and smells divine. The cooling sensation around the eyes is relaxing and leaves the eyes looking brighter and more hydrated. The mask contains hyaluronic acid, collagen, green tea and cucumber to help plump out fine lines and wrinkles.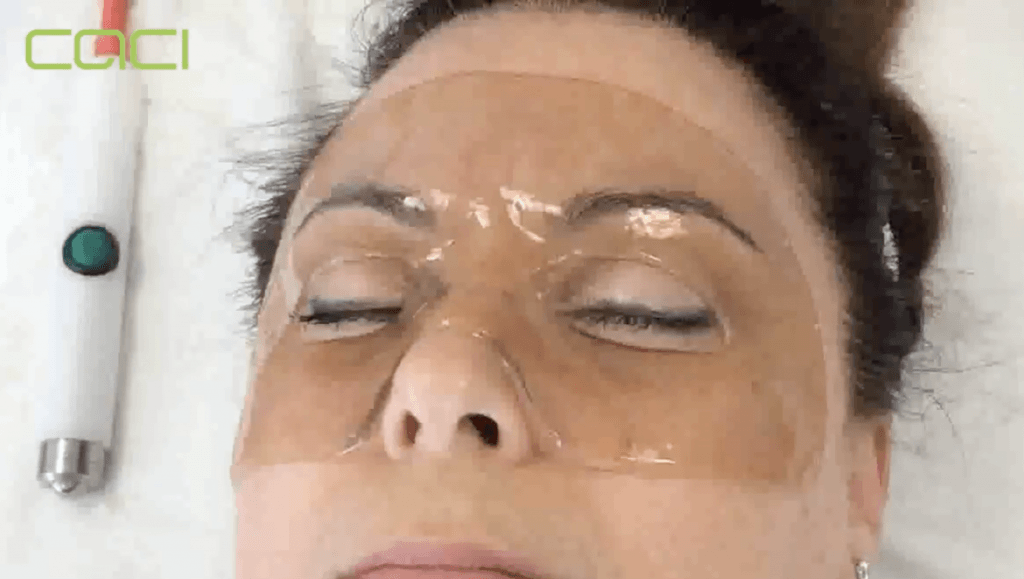 ---
Am I suitable for a CACI Eye Revive treatment?
The CACI Eye Revive treatment is suitable for all skin types and delivers impressive results to keep you looking fresh and revived.
---
How many Eye Revive treatments will I need?
Cheshire Lasers recomends a course of 10 CACI Eye Revive treatments for optimum results. We also advise you book the sessions close together, however, a one-off session is also beneficial and the perfect 'pick me up'. It instantly wakes tired eyes and makes you feel vibrant and confident.
If you have a wedding or a special occasion coming up, a one-off will give a quick lift around the eye area. The perfect confident boost! 
---
It takes around 35 minutes per session. So you could have one in your lunch break and go back to work all revived!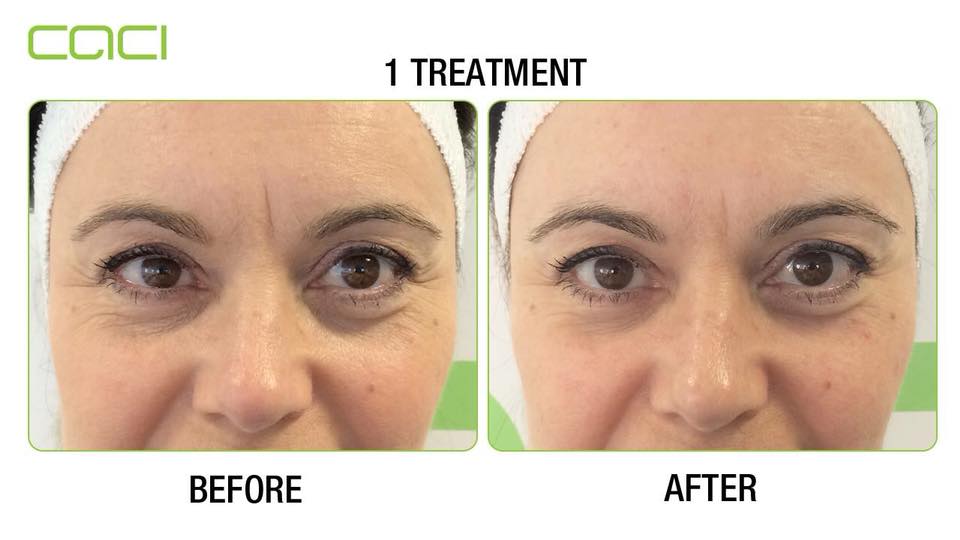 ---
You can combine The CACI Eye Revive with other CACI treatments.
---
---
---
Book your first treatment at a trial price of £35 online here.
---
View a video of part of the eye revive treatment.
---