---

---
What is Ellansé?
Ellansé is a Dermal Filler and a Collagen Stimulator. It is a unique, innovative, safe product for facial aesthetic treatments.
The Ellansé Range combines the benefits of both immediate correction of wrinkles and folds, as well as stimulating the production of the body's own collagen, for natural, fresh and longer-lasting results.
Collagen is one of the important support structures in our skin. Collagen helps to maintain tightness, elasticity and suppleness in our skin. Over the course of time, our skin gradually loses its natural collagen, leading to facial laxity and the formation of wrinkles and folds. Ellansé uses the body's natural response to stimulate the body's own collagen (neocollagenesis) – restoring a fresh, more youthful appearance.
The Ellansé range of products addresses your needs for beautiful, fresh, longer-lasting and cost-effective results. Its four distinctive versions allow you to choose how long you would like the results to last, eliminating the need for frequent repeat treatments.
---
The ELLANSÉ Range is available in three versions:
ELLANSÉ-S (1 year)
ELLANSÉ-M (2 years)
ELLANSÉ-L (3 years).
---
Is Ellansé Safe?
ELLANSÉ is a Medical Device Class III8. It is CE approved (approved health and safety profile for use across the EU) since 2009. Ellansé has been used in the UK since 2010 and is distributed worldwide. It has high clinical safety data.
---
Reported Side Effects with Ellansé
Common, expected side effects, are the same as other dermal fillers, and include swelling, redness, and bruising. These side effects generally last maximum 1-2 days and are mild in nature.
---
What is Ellansé made from:
Ellansé contains PolyCaproLactone (PCL) microspheres suspended in a carrier gel. The carrier gel consists of Carboxymethyl Cellulose (CMC) made from non-animal, human or bacterial sources.
PCL
PCL is a well-known totally bioresorbable soft medical material, used in numerous European (CE-marked) and US Food and Drug Administration (FDA) approved commercial bioresorbable medical device applications like e.g. biodegradable sutures and orthopaedic implants for several decades worldwide and has demonstrated an excellent safety profile.
CMC
CMC is used in numerous European (CE-marked) and US Food and Drug Administration (FDA) approved commercial product applications in medical, cosmetic and pharmaceutical industries e.g. dermal fillers, oral and maxillofacial surgery for several decades worldwide and has demonstrated an excellent safety profile.
Ellansé is developed, manufactured and marketed by AQTIS Medical BV. AQTIS Medical BV is a privately-held company based in Utrecht, in the Netherlands.
---
Who performs Ellansé Treatment at Cheshire Lasers?
At Cheshire Lasers, Ellansé treatments are available with Patricia Goodwin and Dr Teri Johnson.
---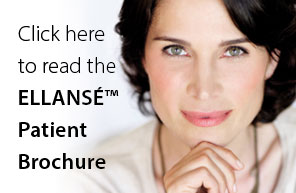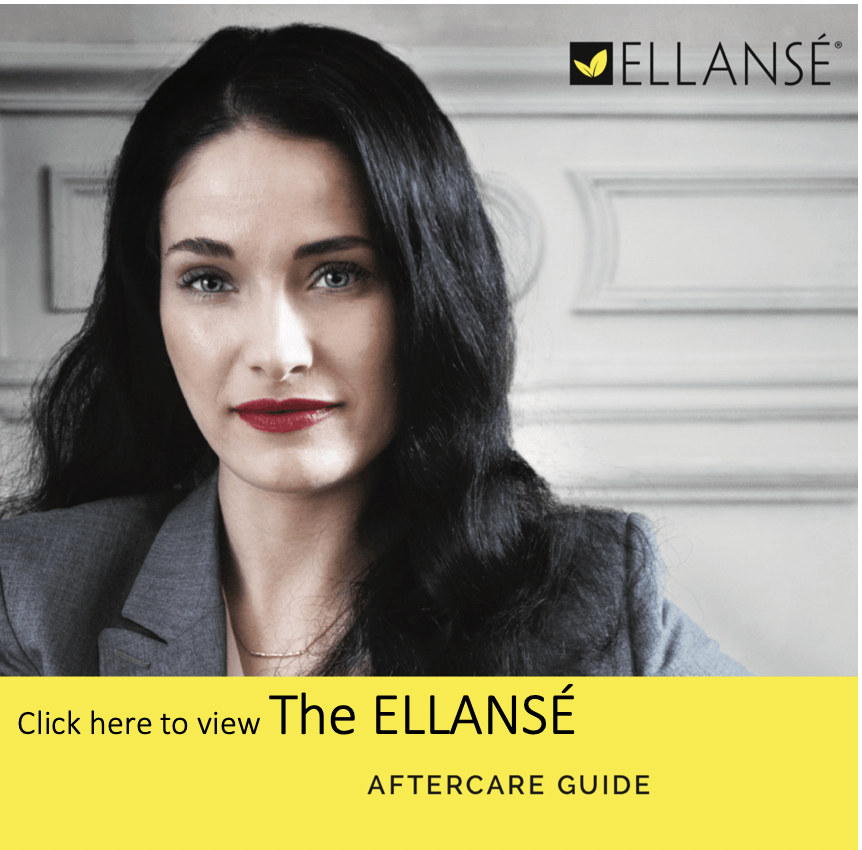 ---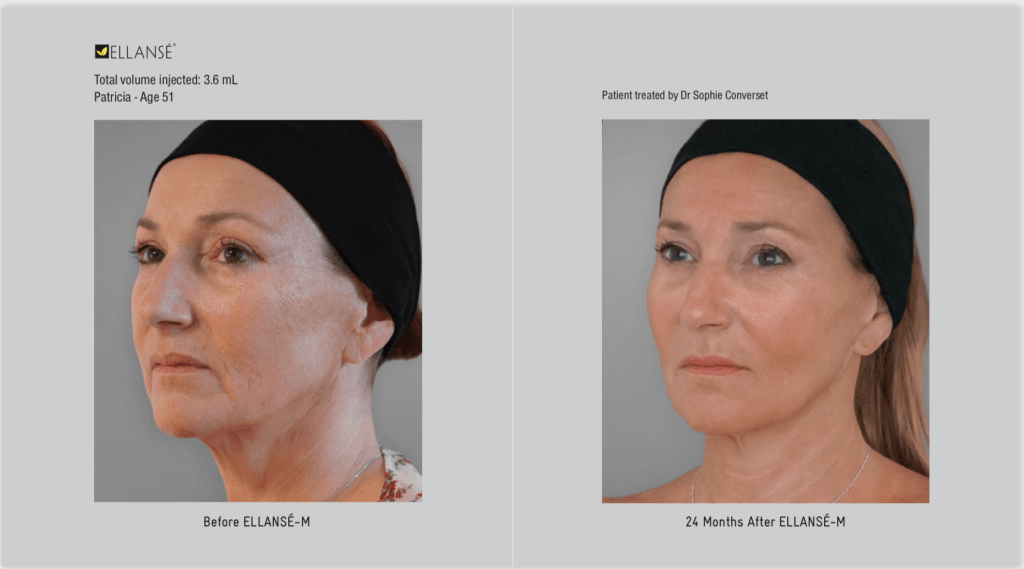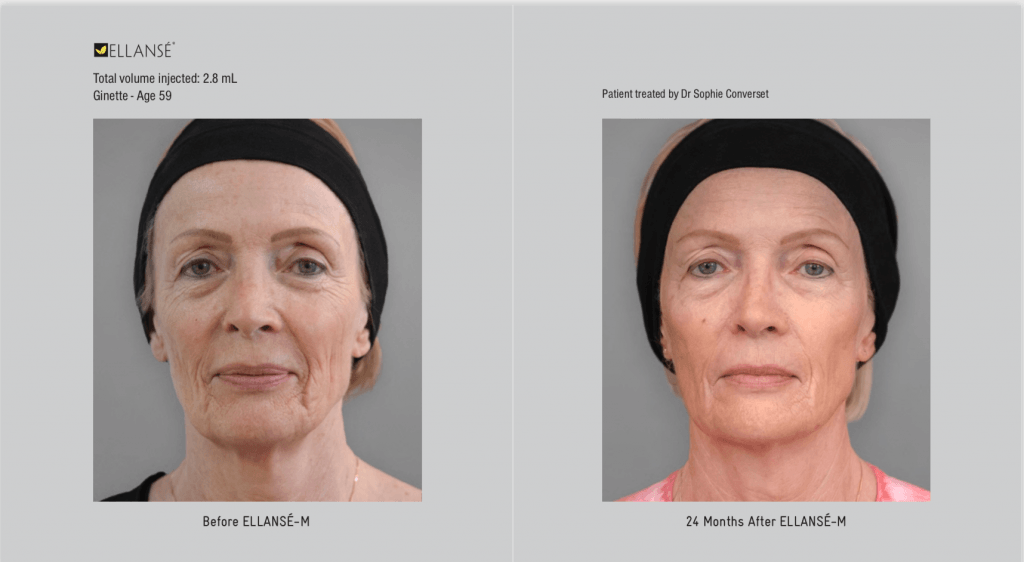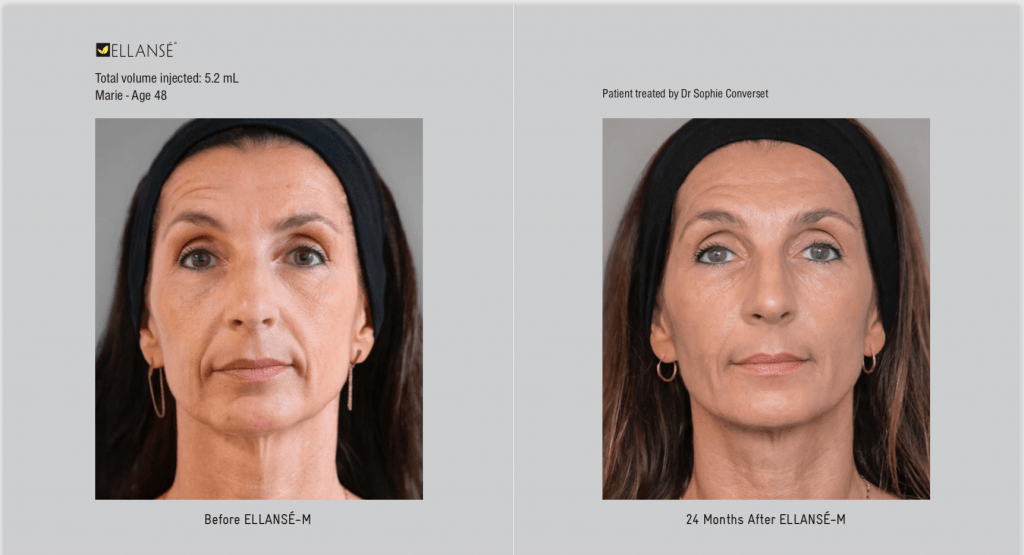 ---
What is the aftercare after an Ellansé treatment?
Before your treatment, avoid using aspirin to reduce the risk of bruising.
In order to see the final result, it is important to wait until any of the injection-related symptoms have resolved.
You should contact us if you experience any side effect or have questions after your treatment.
Avoid applying makeup to the treated area for the next 24 hours after treatment.
Avoid vigorous exercise, hot baths, sun and heat exposure for 3 days after treatment.
---
How long does an Ellansé treatment take?
A typical Ellansé treatment takes approximately 30 minutes to an hour.  The treatment time depends on the number of treatment areas and the amount of product used.
---
How often will I need an Ellansé treatment?
Each Ellansé product has an estimated duration time, however, this can vary depending on the individual.
Results typically last around 1 year with Ellansé S or 2 years with Ellansé M.  However, for extensive restorative treatments we recommend a course of treatments.
Dr Johnson usually recommends an initial treatment with Ellansé S and a review after 3-4 months. At this stage the collagen stimulation is present and you can assess the results. You may be happy with the results at this stage or you may decide to have a top-up treatment to achieve the desired results.
---
---
---
---
---