---
At Cheshire Lasers, we have various acne treatments and products on offer,  to create a programme that will meet your individual needs.
---
What is Acne?
Acne is a common disorder of the skin's sebaceous glands that results in clogged pores, whiteheads, blackheads, spots, inflammation of the skin and sometimes scaring.
Acne occurs when the sebum is not able to pass through the hair follicle, this happens because the cells of the follicle walls are shed too fast and clump together, blocking the opening of the hair follicle so the sebum cannot get through, bacteria then starts to build up and grow in the area creating an acne lesion. It is most commonly found on the face, chest, and back. It can have a real impact on your confidence and the way you feel about yourself.
---
Acne Treatments available at Cheshire Lasers: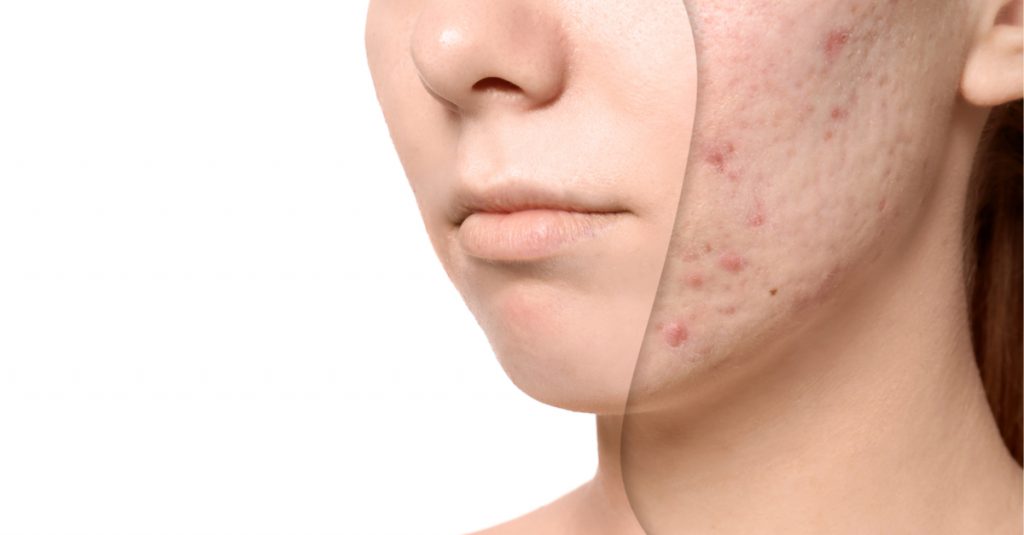 ---
Skin Care Products
There are several options for treating acne; it is important that before starting any clinic treatment, good skincare products are used. For some clients, products can reduce acne with no need for treatment.
Products ranges available to purchase at the clinic for treating acne are:
The ZO Skin Health Products are our favourite Acne skincare treatment. If you book a consultation with one of our aestheticians, we can give you a few small samples to try.
---
Oral Supplements to help Acne
At Cheshire Lasers, we have seen amazing improvements in acne following oral treatment with supplements. We certainly recommend you consider treating your skin from within.
Vitamin A, antioxidants and anti-inflamatory supplements are very effective. These acne treatments are highly recommended if you have acne on larger areas of the body such as the back, chest and arms.
Cheshire Lasers recommends the following Acne Treatments / Supplements:
---
In Clinic Treatments
Our most popular and effective treatments are:
Other popular treatments include:
---
Prescription Treatments
At Cheshire Lasers, we are able to prescribe topical prescription preparations to improve acne.
The treatments are from the following ranges:
You would need to see Dr Teri Johnson for a face to face consultation should you wish to try these preparations.
---
How do I know what treatments / Products I need?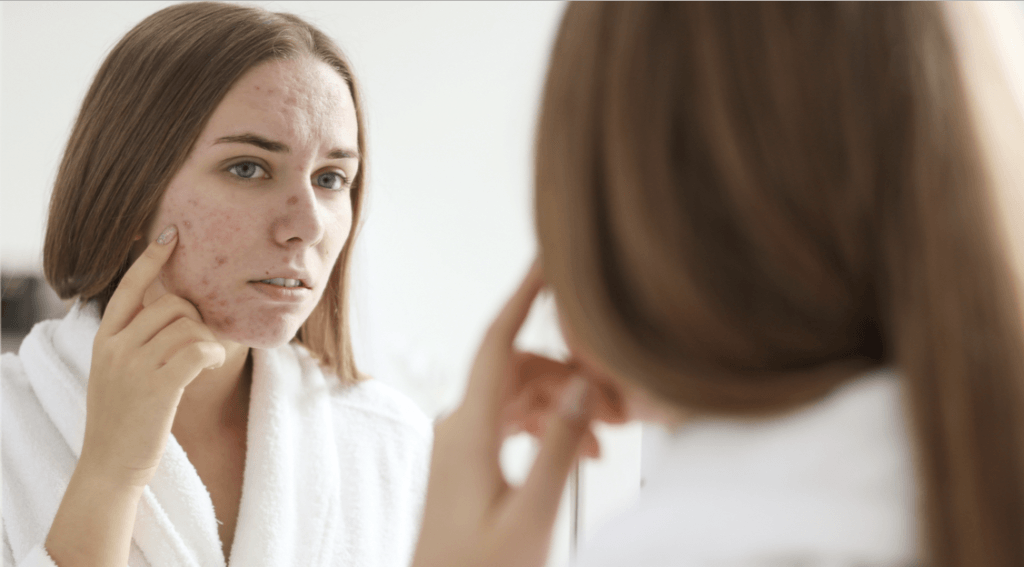 Before any treatment can be carried out, we recommend a full consultation. We will identify your concerns and go over the treatments you have tried in the past. We will want to know the treatments you have tried from your GP, Dermatologist and other clinics. A medical history will need to be discussed, to check that the most appropriate treatments are recommended. To make sure your medical history and medication will not contraindicate the treatments.
We can then discuss the best treatment options for you and the most likely outcomes. We may even advise you to go back to your GP for treatment with them.
---
Who should I see about my acne at Cheshire Lasers?
For mild to moderate acne:
One of our Aestheticians can help you.
A 30 minute consultation is £25.
They will perform a skin analysis to assess your skin and can then recommend skincare, facials, hydrafacials, dermalux light, peels and or microdermabrasion.
Should you purchase any skincare or arrange any treatments the £25 consultation fee is deducted from the cost of your treatment.
For Moderate to Severe acne or acne that does not respond to treatment:
If you have not done so already, we highly recommend you see your GP who can prescribe a range of topical or oral treatments. You may even need a referral to a dermatologist for resistant cases.
If you have gone down that route and are still struggling, we recommend you book an appointment with Dr Johnson.
A 30 minute private consultation is £50.
She will discuss the treatments you have had over the counter and on prescription from your GP and Dermatologist as well as skincare products you have tried.
She can recommend the treatment(s) / products she thinks would most likely help. If necessary, she can prescribe either items from the Obagi Clenziderm system or the ZO Medical Product range. Sometimes she may recommend you see your GP again so they can prescribe alternative treatments for you or recommend you see a Dermatologist.
---