---
Dr Yvonne Yates is an Educational Psychologist and Psychotherapist. She has been running a successful private practice: YPS Psychology Ltd, since 2011, focusing on the health and education of children, young people and adults. She provides high quality, accessible, and time-effective psychological support.
She is a registered provider of psychological assessments and interventions with AXA and AVIVA insurance companies.
Dr Yates works mostly with patients under 16 years of age, or parents/carers of children with special educational needs or parents who are finding parenting difficult. She also has expertise in working with educational and health care staff – with a good understanding of the issues they face on a daily basis, and how this might be impacting on their mental health. She has worked as a psychologist for a several Councils in the education departments, nurseries, schools, colleges, universities, and for the NHS.
Drawing upon the latest evidence base for what works in therapy, Dr Yates uses an eclectic approach, and therefore tailors therapeutic interventions to meet each young person's or adult's specific needs.
The following therapies may be adopted:
Cognitive Behaviour Therapy
Human Givens
Personal Construct Psychotherapy
Motivational Interviewing
Narrative Therapy
Person Centred Counselling
---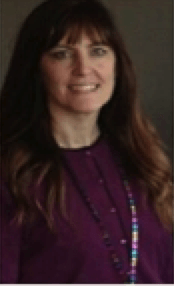 Training/Professional Qualifications
Doctorate in Educational and Child Psychology (D.Ed.Ch.Psychol.) (2009)
Certificate in Counseling (2009)
Masters in Research Methodology (MSc) (2003)
Bachelors Degree: Psychology (BSc Hons) (2001)
Peer reviewed paper -see below (2011)
Author of Human Givens Therapy with Adolescents (2011)
Cogmed qualified coach (2014)
TLP qualified provider (2014)
---
Professional Membership
Health and Care Professions Council (Reg no. PYL24525)
British Psychological Society
Division of Educational & Child Psychology
Association of Child Psychologists in Private Practice
---
Dr Yvonne Yates has the following experience:
Psychological assessments and advice – Learning difficulties, SpLD – dyslexia, dyspraxia, ADD/ADHD, autism, working memory, and auditory processing
Technology-assisted interventions for memory, attention, and auditory processing difficulties, ie. Cogmed and The Listening Program (TLP)
Psychological therapies for children, adolescents, and adults (anxiety, low self-esteem, depression)
Psychological support for parents of children with Special Educational Needs
Psychological support for teachers and other professionals in their health/educational roles
Parent training
Joint working with a Speech and Language Therapist (SALT) and/or Occupational Therapist (OT), for the purpose of Autism assessments
Social skills training for children and adolescents with Autism Spectrum Disorder
Training to a range of professionals on psychological problems
FE and HE settings: assessments of students for Disabled Students Allowance
Schools, academies, nurseries and children's centres
---
Her Publications:
Book – Human Givens Therapy with Adolescents: A Practical Guide for Professionals. London: Jessica Kingsley Publishers (2011).
Peer reviewed paper: Yates, Y & Atkinson, C (2011) 'Using Human Givens therapy to support the well-being of adolescents: a case example.' Pastoral Care in Education, 29, 35-50.
---
Dr Yvonne Yates's Sessions and Fees
Assessment length and fees can vary according to need, therefore please contact Dr Yates in the first instance to discuss your requirements.
Initial emotional needs assessment: £100 – 1 hour
Therapy sessions – 50 minutes, £85 per session.
Typically 6 sessions offered.
Fee for each session must be paid 24 hours in advance by bank transfer (BACS).
A discount of £30 is available if payment is made for 6 sessions in advance.
If an appointment is cancelled at less than 24 hours notice, the session will be charged at full rate, or if paid in advance, no refund will be given.
---
Dr Yvonne Yates's Availability:
Please contact Dr Yates for further details.
To book
Phone 07762 933275
Email dryates@ypspsychology.com
---