---

---
Microsuction Earwax Removal is now available at Cheshire Lasers
---
What is  Earwax Microsuction?
Microsuction is one of the safest methods to remove wax from the ear. A microscope magnifies the ear, making it easier to assess the ear canal and remove the wax. A suction device clears the ear without the use of water. The gentle suction device works like a vacuum cleaner so can be noisy but is quick and usually painless.
The procedure tends to be less uncomfortable if a wax softening oil or drop is used for two nights before, and on the morning of, the appointment.
---
How can I remove Earwax build up?
Traditionally, medical professionals would use ear syringing to remove an earwax build-up.
This would involve irrigating the whole ear canal with water to loosen the wax built up to try and clear it.  This procedure can also damage the cilia in the ears leading to further wax build up later. There is also a small risk of infections and a very rare risk of damage to the eardrum.
Ear Microsuction is now the preferred method of wax removal however this is not available in most GP surgeries. Ear Microsuction is thought to be the safest method of earwax removal, as the wax can be visualised during the procedure using a microscope this allows the practitioner to avoid touching/damaging the sensitive skin of the ear canal and the eardrum, so the treatment is more comfortable and a much lower risk of complications.
Other wax removing alternatives include Hopi Ear Candling and home wax removal devices that involves squirting the ear canal with water.
If you have hearing problems and are wanting a hearing test it is important to make sure you have no abnormal wax build-up as this will affect the results.
Find out more about earwax here.
---
Where can I access Earwax Microsuction?
Microsuction Earwax Removal is provided at Cheshire Lasers by Becki Wagstaff. She is a Hearing Aid Audiologist who works for Amplifon based in Macclesfield.
Becki provides a range of other services at Cheshire Lasers including hearing tests and fitting hearing aids.
You can find out more about the services she provides on behalf of Amplifon here.
---
How much is Microsuction Earwax Removal at Cheshire Lasers?
Earwax Microsuction costs £60for either one or both ears.
---
How do I book a Microsuction Treatment?
To book an appointment please ring the local Amplifon office on 01625 439300.
Please advise them you would like the Earwax Removal Treatment at Cheshire Lasers Clinic and they can arrange it for you.
Beck is also providing free 15-minute hearing checks at Cheshire Lasers Clinic to book these please ring Cheshire Lasers Clinic on 01606 841255.
---
Before and after Wax Microsuction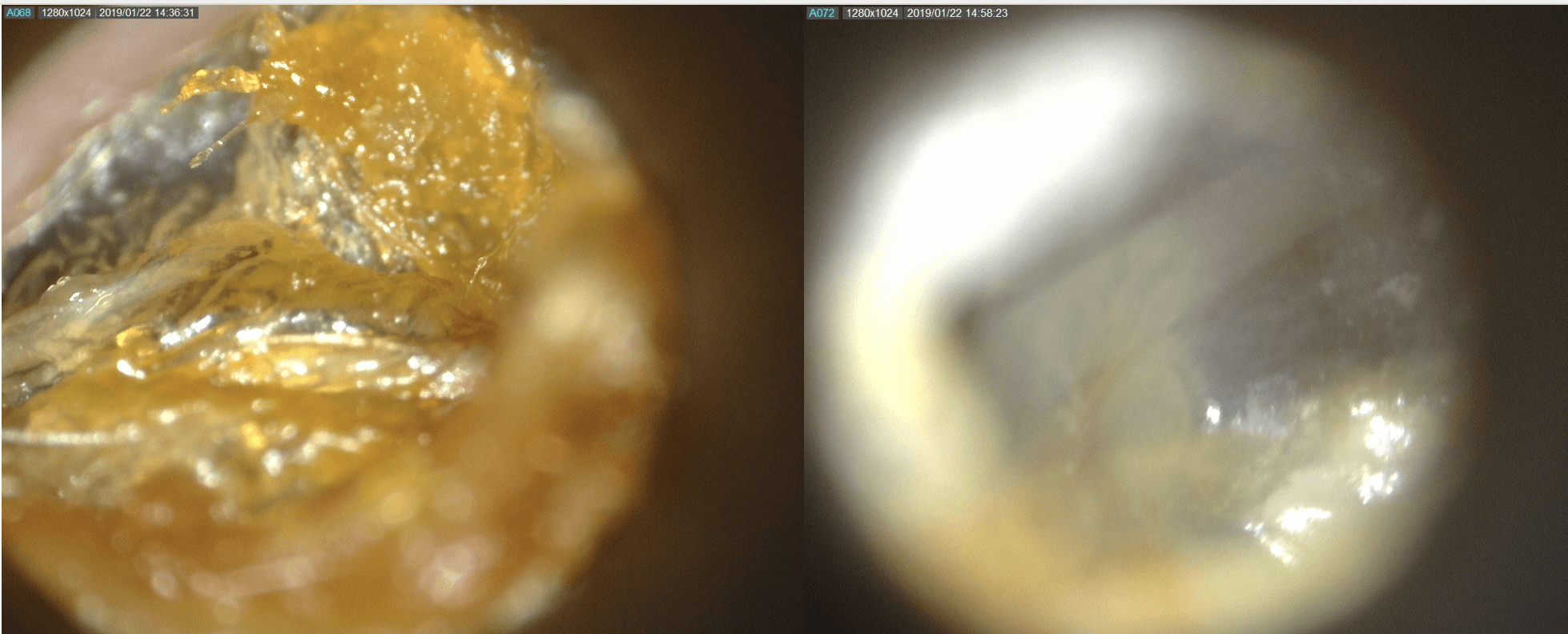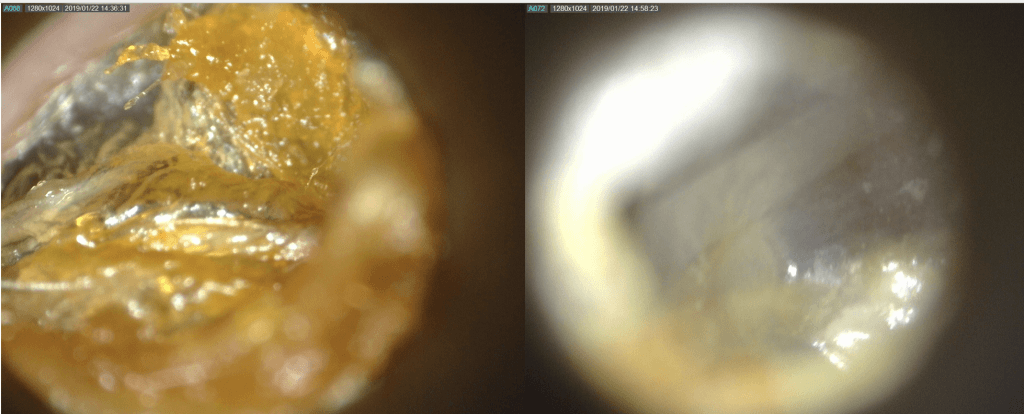 ---